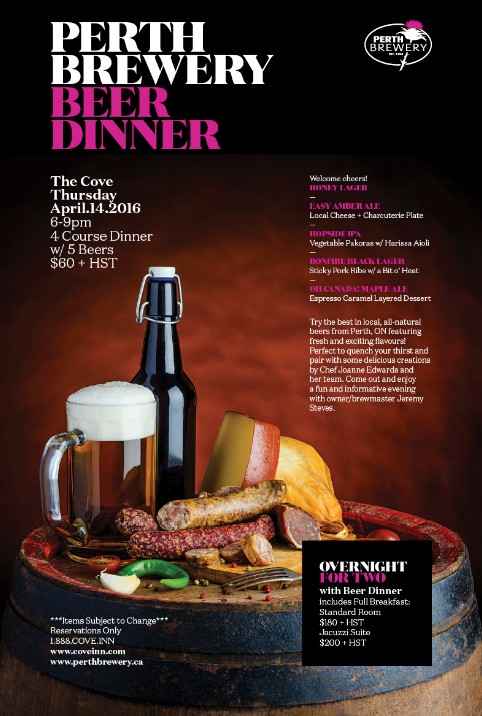 Hello!
The Cove Inn has invited you to the following event:
Perth Brewery Beer Dinner @ The Cove
April 14, 2016
6:00 PM – 9:00 PM
LOCATION
The Cove Country Inn
2 Bedford St.
Westport, ON K0G 1X0
EVENT DETAILS
Perth Brewery Beer Dinner The Cove, Thu.Apr.14.2016 from 6-9 pm.
4 Course Dinner with 5 Beers $60 + HST Try the best in local, all-natural beers from Perth, ON featuring fresh and exciting flavours! Perfect to quench your thirst and pair with some delicious creations by Chef Joanne Edwards and her team. Come out and enjoy a fun and informative evening with owner/brewmaster Jeremy Steeves.  Welcome cheers!Honey Lager Easy Amber AleLocal Chees…
Find more info here.
Share this on Facebook  Tweet this Event
We hope to see you at the event!
Sincerely,
The Cove Inn