23 April 2016   –   1-4pm   –   The Cove
$10 at the door
Special invitation to all fiddlers: "Jam with the Band" 3-4pm
Line Dancers all welcome! Prize for best dressed "Country Gal" and "Country Boy".
Featuring Turpin's Trail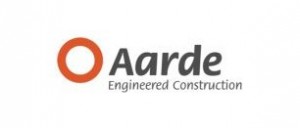 Fiddle Fest Fundraiser for MusicWestport! April 23rd at 1pm at the Cove join us and Turpin's Trail for an afternoon of fiddlin' fun! Fiddlers welcome to join in and jam with the band at 3pm. Prizes for best costume, raffle and great family fun! $10 donation at the door. Reservations recommended.
Fiddle Fest is a friendly contest of local fiddle based groups to increase the awareness of the wonderful instrument and strike joy into the hearts of all those in attendance! This year, Chris Murphy's Quartet with fiddler Brian Flynn (most of Turpin's Trail www.turpinstrail.com) will play a couple of sets with a final set featuring amateur fiddlers and their chance to strut their stuff! Should be an afternoon of monumentally string teasing proportions!
Fundraiser for the Westport Arts Council.
Event date :
April 23rd, 2016 @ 1 p.m – 4 p.m
Location event :
Westport, ON
Organizer : Seamus Cowan
Contact Phone : 1.888.COVE.INN
Website :
www.coveinn.com
http://www.westportartscouncil.com
www.turpinstrail.com