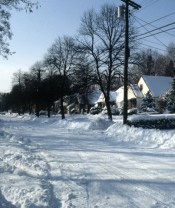 To celebrate winter and make it easier for you to enjoy all things Westport
in the winter, The Cove is offering 50% OFF ROOM RATES from Sunday to
Thursday during the month of January and 30% OFF Sundari Day SPA SERVICES (excluding waxing services) located next door.
www.coveinn.com
<https://www.facebook.com/pages/Sundari-Day-Spa/420116538089402
+ www.sundaridayspa.com
As always, our fully licensed dining lounge is open 7 days a week from
11:30am-8pm with:
Every Monday – FAMILY DAY Kids Eat Free
Every Tuesday – SENIORS DAY 55+ Get 24% Off
Every Wednesday – WINGS 'n TUNES with Shawn McCullough (Guitar/Vocals)
6-9pm www.reverbnation.com/shawnmccullough
Sat.Jan.3 + 10
HEAD OVER HEELS (Vocal/Guitar Duo) 6-9pm
www.kevinheadmusic.com
Fri.Jan.16
LUTHER WRIGHT + JENNY WHITELEY'S BIRTHDAY HOOTENANY featuring Local
Bluegrass Allstars 8-11pm
$10
www.lutherwright.com
www.jennywhiteley.com
Sat.Jan.17
CHINESE BUFFET 5:30-8:30pm $25 + KARAOKE 8-11pm
Fri.Jan.23
Blues on the Rideau with JACK DE KEYZER BAND (Toronto) 7-11pm $60 Buffet,
Show + Charity
www.choosetheblues.ca
www.jackdekeyzer.com
Sat.Jan.24
Jr. B HOCKEY ELIMINATION DRAW with Shawn McCullough 7-10pm
Thu.Jan.29 CARIBBEAN WINE DINNER 5 Course Meal with Wine Pairings 6-9pm
Fri.Jan.30 LADIES' SPA NIGHT with CESAR RICARDO (Cuban Guitar) 6-9pm
www.cesarricardo.com
Sat.Jan.31
RIQ TURNER (Vocal/Guitar) 6-9pm
www.reverbnation.com/riqturner
***Please Note! Sunday Brunch Buffets may resume in the spring but for now
will not resume.***
The great outdoors with Snowshoeing, Cross Country Skiing, Hiking,
Snowmobiling, Skating are at your doorstep with Foley Mountain Conservation
Area and the best in shopping is just around the corner in the downtown.
Call The Cove toll free 1.888.COVE.INN and Sundari Day Spa 613.273.8799 for
information and reservations.
We will see you soon!