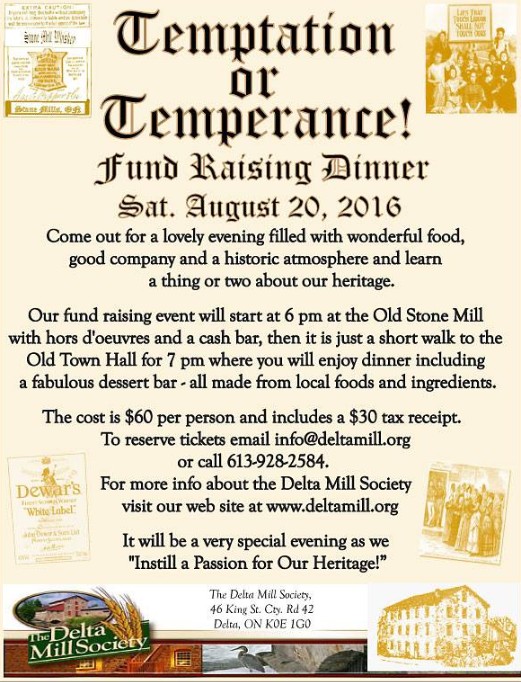 FUNDRAISING DINNER – "Temptation or Temperance?" – August 20, 2016.
A fundraising dinner will be held in the Old Town Hall. Great food and entertainment, 6:00 pm to 10:00 pm.
"Temperance or Temptation?" – Come out for a lovely evening filled with wonderful foods, good company and a historic atmosphere and you may even learn a thing or two about our heritage. Our fund raising event will start off at 6 pm at the Old Stone Mill with hors d'oeuvres and a cash bar, then it is just a short walk to the Old Town Hall for 7 pm where you will enjoy a family style dinner including a surprisingly fabulous dessert bar – all made from local foods and ingredients.
There will be fun heritage themed entertainment. The cost is only $60 per person which will include a $30 income tax receipt. To reserve tickets please email info@deltamill.org or call us at 613-928-2584. It will be a very special evening as we "Instill a Passion for Our Heritage!"
For more information see www.deltamill.org