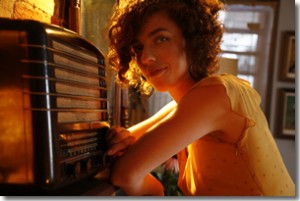 TREASA LEVASSEUR at ACOUSTIC BLUE SUNDAY at THE COVE
A reminder that the great TREASA LEVASSEUR – accompanied by guitarist David Baxter and bassist Brian Kobayakawa  – will be closing out the 2012 ACOUSTIC BLUE SUNDAY Dinner & Show Series at THE COVE INN, Westport this coming Sunday, SEPTEMBER 9th
Treasa is one of the best singer/songwriters on the Canadian – and international – Blues scene today.  Her voice has great power and range – it can whisper, cry, soar and blast you out of your seat – sometimes all in the same song! She's a multiple Maple Blues Award and a Juno Award nominee. Her most recent album "Broad" is getting great airplay and should be a frontrunner for another Juno and Maple Blues Award nomination for best Blues Album Of The Year this year IMHO. This is her third visit to The Cove. She knocked us dead on the last two and this performance promises to be no exception. This is your last chance of the season to enjoy one of these magic evenings of delicious food and superb music.
BUFFET DINNER & SHOW is only $45
6 to 10 pm
ADVANCE RESERVATIONS are required. There are still some tickets available.
Well-priced accommodation is available at The Cove and nearby B&B's
Proceeds go to support the WESTPORT FALL COLOURS STUDIO TOUR
More info at www.choosetheblues.ca
In case you aren't familiar with Treasa check out this YOUTUBE of her playing "Give Me Just One" at the Toronto CBC studio a year ago http://www.youtube.com/watch?v=bW_ntJk2qQM