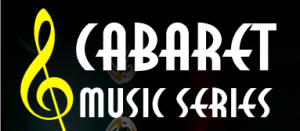 The Thousand Islands Playhouse proudly presents the Musical Cabaret from February 27 through March 1 at 8pm.
Spencer Evans and his band perform the hits of those famous artists who changes our lives – Fats Domino, Ray Charles and Rock 'n Roll legend Jerry lee Lewis. Be sure to see this show which will have you singing and even dancing in your seats.
Click here to buy online, or call the Box Office at 613-382-7020
Subscriptions for all 5 Cabaret Music Series shows only available in-person or by phone.