Come and join us for a potluck breakfast at "upStage" ~ upstairs at the WORDsmith, 22 Bedford St. (entrance at the back).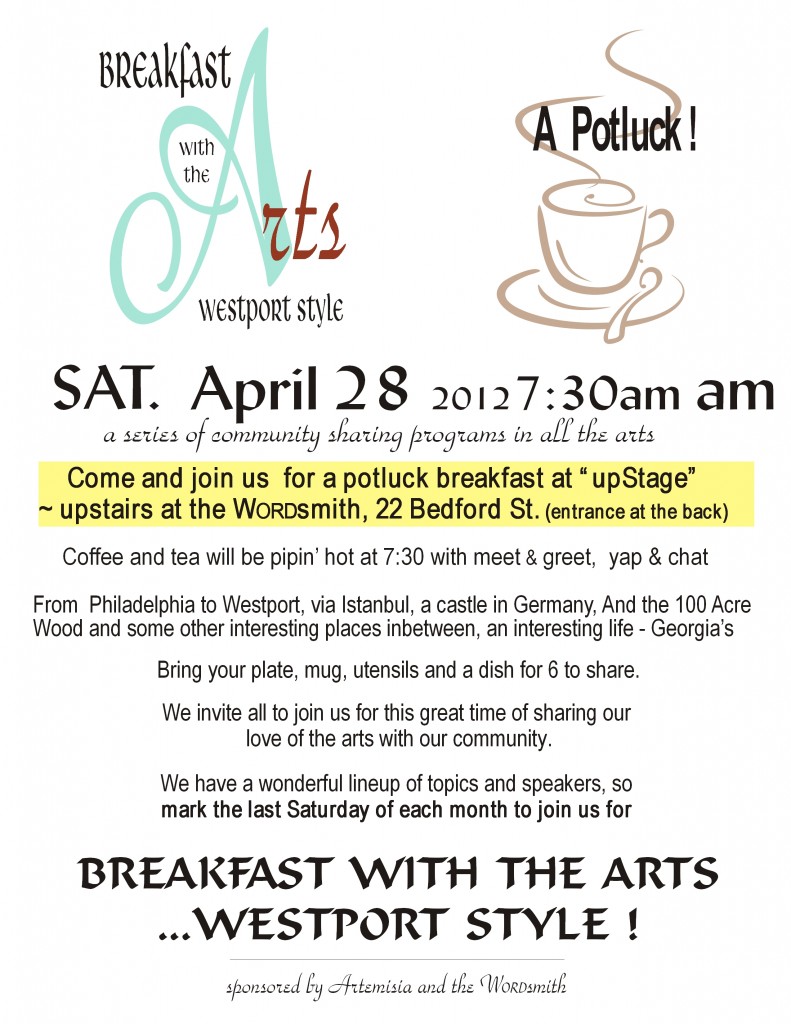 Coffee and tea will be pipin' hot at 7:30 with meet & greet, yap &
From Philadelphia to Westport, via Istanbul, a castle in Germany, And the 100 Acres Wood and some other interest placed in-between, an interesting life – Geogia's.
Bring your plate, mug, utensils and a dish for 6 to share. We invite all to join us for this great time of sharing our love of the arts We have a wonderful lineup of topics and speakers, so mark the last Saturday of each month to join us for Breakfast with the Arts…Westport Style sponsored by Artemisia and the WORDsmith.