Join Artemisia for a multi dimensional exhibition featuring "All Sorts" of sculptural work created in a wide variety of media, by local artists. All designed to engage your senses.
With a special exhibition by the All Dolled Up Doll Club of Ottawa in honor of the celebration of the 200th Anniversary of the War of 1812 March 3 – 25, 2012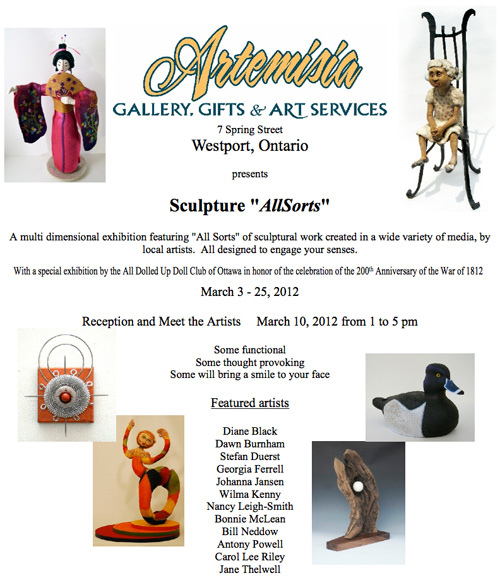 Do Come By! You won't be disappointed! Artemisia is located at 7 Spring Street Westport, Ontario.