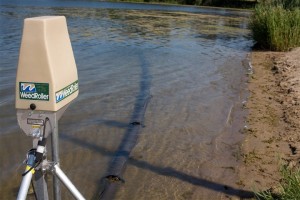 This past winter, having been a mild one and the low level of water in our lakes means early and heavy invasive seaweed problems in all of our lakes, resulting in problems with weeds getting tangled up in boat propellers and personal water craft motors, not to mention the unsightly views from your shore.
You don't want to use harmful chemicals and the use of weed removal products such as rakes can be troublesome, backbreaking and very labor intensive.
There are some options for you to consider.
– WeedRoller option for a weed-free beach/swimming area and the – AquaSweep to get rid of the muck build-up.
We also carry other options such as mats, cutters and raking systems.
Imagine no more weeds in your swimming and docking area! It can happen.
Imagine getting rid of muck and silt, it can also happen.
Give us a call to discuss your aquatic weed removal needs
Jason and Natalie
613-530-0486
info@seaweeddoctor.com
www.seaweeddoctor.com