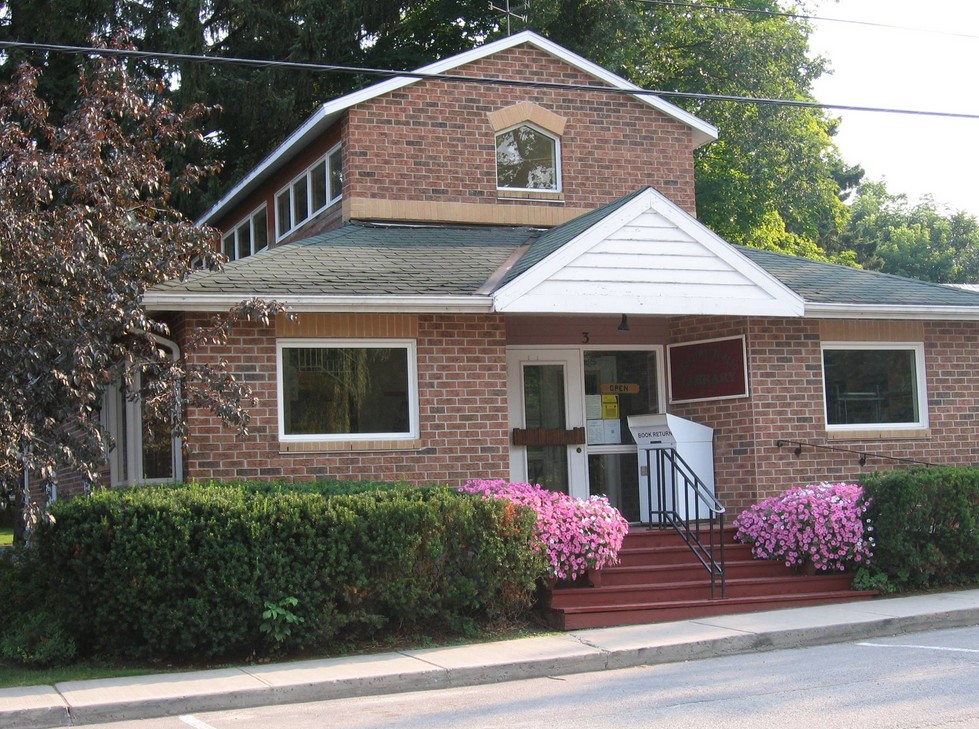 It's hard to believe that the 'house of books" now located at 3 Spring Street was originally housed in an abandoned butcher shop, lacking electricity and indoor plumbing.
With a nucleus of interested and dedicated people along with strong community involvement the butcher shop was transformed into a small library stocked with one set of encyclopedia donated by the Lions Club, discards from the Toronto and Kingston libraries, as well as private donations. A Public Library Board was established, and the doors opened on February 18, 1947.
The library now functions as a venue for community programs, and in 1997 came on-line agreeing to become a community access terminal.
After 60 years of careful planning and hard work, tireless volunteers have made the Westport Public Library what it is today.
Date :
Tuesday, September 13th, 2016 | 2 to 3 pm
Event location :
Westport Public Library, 3 Spring Street,
Westport, ON, Canada
Contact :
Phone call: +1 613-273-3223