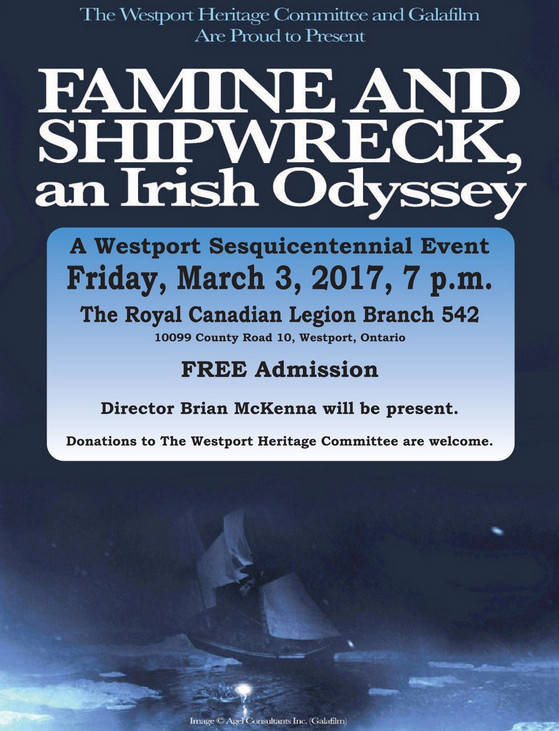 An Irish Odyssey. This is a Westport Sesquicentennial Event.
CBC Film, the Hannah Project. Producer/Director Brian McKenna will be present.
Free Admission – Donations to the Westport Heritage Committee are welcome.
Date :
March 3, 2017 from 7 to 9 pm
Event location :
The Royal Canadian Legion Branch 542
10099 County Road
Westport, ON
Canada
Contact :
Please contact jbrady@villageofwestport.ca for more information.