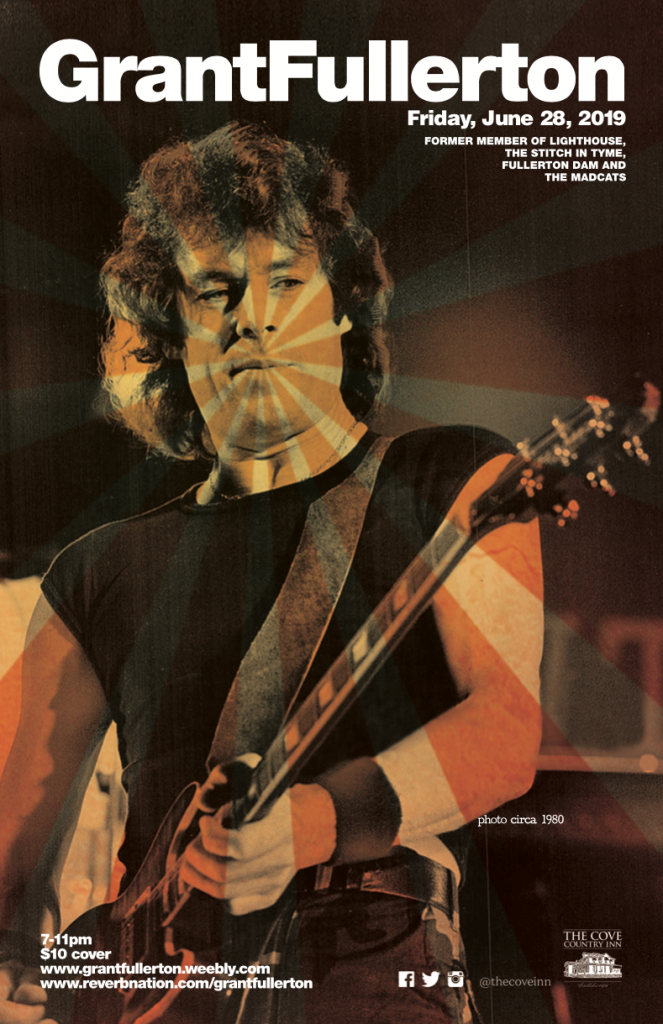 The 4th Annual RETURN of the GREAT "GRANT FULLERTON" formerly of Canadian Classic Rock Band "Lighthouse"!
To watch Grant Fullerton perform is to experience a one man powerhouse. His unique style and unparalleled guitar playing has to be heard to be believed. He performs a variety of songs from the sixties to the nineties with passion and conviction.
In December 1969 Grant Fullerton and Pinky Dauvin joined Skip Prokop and Paul Hoffert in Lighthouse, a 13-piece rock group combining horns, violins, cellos and vibes with the traditional rock and roll instruments of guitar, bass and drums. The band debuted at the Rockpile in Toronto on May 14, 1969.
They signed a contract with RCA Victor shortly thereafter, released three albums on Victor before moving onto GRT. Fullerton left amidst their biggest hit period.
Grant would also go on to play in such low-key acts as Mudflat and Friends before putting together Fullerton Dam with drummer Steve Negus (who would to on to gave fame with Saga) and who released one album on Condor Records called 'Breaks' before disbanding.
He also tried his hand with The Madcats who released several records in the late '70's before going solo as Grant Fullerton. The solo stint led to the release of the single "Lenny" and Grant put a backing band behind him to tour. The Grant Fullerton band would later get signed to Freedom Records and release several singles from the EP 'My Mind And My Music'.
Date :
Friday, June 28, 2019 from 7pm to 11pm
Event location :
2 Bedford St.
Westport, Ontario K0G1X0 Canada
Contact :
Website: http://grantfullerton.weebly.com/