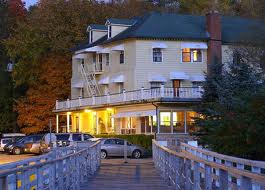 Every year, Doors Open Ontario attracts large crowds across Ontario. From April to October, residents and visitors are invited to discover first-hand Ontario's hidden heritage treasures, some of which have never been open to the public. On September 17, 2011 the Rideau Canal UNESCO World Heritage Site.
Sites that will be included in this years' Doors Open Rideau Lakes – Westport include:
Chaffeys Locks Community Hall, 1661 Chaffeys Lock Road, Chaffey's Lock
Delta United Church, 36 King Street, Delta
Foley Mountain Conservation Area, 105 Perth Road, Westport
Hidden Garden Floral Designs, 7 Drummond Street, Newboro
Hotel Kenney, 59 Kenney Road, Jones Falls
Lockmaster's House Museum, 1724 Chaffeys Lock Road, Chaffeys Lock
Newboro House Bed and Breakfast, 31 Drummond Street, Newboro
Old Stone Mill, 4 King Street, Delta
Red Brick School, Corner of Church and Halladay Streets, Elgin
Richard Johnson House, 45 King Street, Delta
Rideau District Museum, 29 Bedford Street, Westport
Rideau Lakes Public Library, Newboro Branch, 10 Brock Street, Newboro
Rock Dunder, 72 Stanley Lash Lane, Highway 15, south of Morton
Rothwells' Stone Cottage Bed & Breakfast, 33 Main Street, Westport
St. Mary's Anglican Church, 15 Brock Street, Newboro
St. Paul's Anglican Church, 77 King Street, Delta
Samuel Poole House, 3909 Freeland Road, Portland
Simpson Masonic Lodge, 26 Drummond Street, Newboro
A Victorian Reflection Bed and Breakfast, 16 Church Street, Westport
Westport Spring and Harbour, 1 Spring Street, Westport
Westport Town Hall, 30 Bedford Street, Westport
Wykes Boat Works, 2351 Harlem Road, Harlem
For more information click here. For a complete list of participating sites and local maps phone 613-272-2662 or email: d_haskins@rbsinternet.com.