Acoustic Blue Sunday Series
Acoustic Blue Sunday is a concert series that takes place at The Cove Inn (2 Bedford Street, Westport). This concert series supports great LIVE Blues and the charities who benefit from it. Acoustic Blue Sunday is produced by Choose The Blues Productions.
For more information you can visit www.choosetheblues.ca or www.coveinn.com.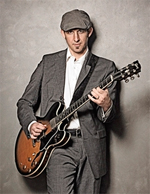 Sunday June 24, 2012 – Steve Strongman
Beyond Strongman's talent as a songwriter, guitarist and front man is his ability to engage his audience and deliver an outstanding performance at every live show. With his inimitable guitar playing and soulful vocals, Strongman delivers incredible performances with power and passion.
Proceeds to Westport Lions Club Canada Day Celebrations.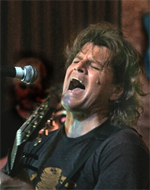 Sunday July 8, 2012 – Danny Brooks
Danny Brooks is a real diverse cultural gem with a huge voice that transcends genres. A crafty songwriter and storyteller, Danny is a must book for festivals.Genuine, unique, sincere, raw and soulful are among the words that describe Danny Brooks. HIs voice manatees directly from the hear the results are memorable.
Proceeds to Westport Dandelion Gardens Studio Tour.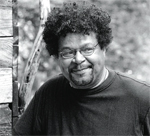 Sunday July 22, 2012 – Harrison Kennedy
Harrison's music has the soulfulness of a gospel singer overtaken by the fire of the blues with the sensibilities of roots music.
Proceeds to Westport Heritage Festival.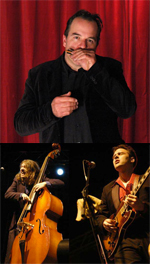 Sunday August 12, 2012 – Paul Reddick w. The Weber Brothers
Proceeds to MUSICwestport & Westport Arts Council.
www.compass360.com/paulreddick/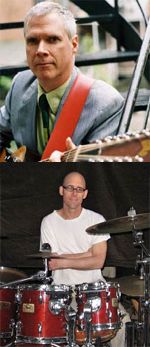 Sunday August 26, 2012 – Michael Jerome Browne w. John McColgan
Proceeds to Rideau Valley Art Festival.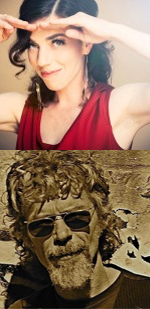 Sunday September 9, 2012 – Treasa Levasseur w. David Baxter
Proceeds to Westport Fall Colours Studio Tour.
www.myspace.com/davidgavanbaxter
 The Cove Inn is located in the beautiful town of Westport on the historic Rideau Waterway – a 45 minute drive northeast of Kingston, 1.5 hours from Ottawa, 3.5 from Montreal and 4 from Toronto. Well-priced accommodation available at The Cove and nearby B&B's.
DINNER & SHOW $60 (plus HST)
All Shows 7 to 11 pm
ADVANCE RESERVATIONS REQUIRED
Book early – most shows sell out in advance
CALL THE COVE (613) 273-3636 or 1-888-COVE-INN