Blues on the Rideau Series
BLUES ON THE RIDEAU
AT THE COVE INN, WESTPORT, ONTARIO
A monthly Dinner & Show Series featuring some of Canada's best Blues Band in the intimate setting of a classic country Inn located in one of the most beautiful small towns in eastern Ontario –  a 90 minute drive from Ottawa.
2016/17 SCHEDULE – 12th season!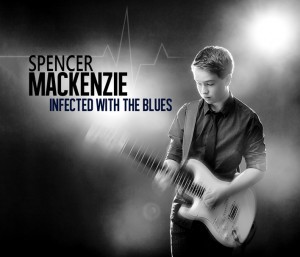 Sept 23 – From Ridgeway ON –
SPENCER MACKENZIE BAND
www.spencermackenzie.ca
"An old soul in a young body" – hard to believe that a young man (age 17!) can play guitar and sing the Blues this well! Catch him now before he becomes famous.
Proceeds to Rideau Vista & St. Edwards Elementary Schools
Oct 21 – From Detroit
LAURA RAIN & THE CAESARS
www.laurarain.net
Motown with muscle! Great Blues, Soul and R&B. Laura's voice has amazing range – she's been compared to an early Aretha Franklin. Their first visit to BOTR.
Proceeds to Westport Library

Nov 18  – From Oregon
KAREN LOVELY BAND
www.karenlovely.com
Another terrific female vocalist with great soul and range – a multiple Blues Music Award nominee. Her second visit to BOTR. The first was awesome!
Proceeds to Westport Food Bank
Jan 20 – From Ottawa/Montreal
ANGELIQUE FRANCIS & THE BEN RACINE BAND
www.angeliquefrancis.net
www.benracineband.com
An amazing 17 year old singer, songwriter and multi-instrumentalist named one of the top emerging female artists in the country backed by one of the nominees for this year's Maple Blues Award for Best New Band.
(*Note – this is a CHANGE from the group originally booked for this night – The 24th Street Wailers)
Proceeds to Country Roads Community Health Centre
Feb 17 – From Toronto
THE HOGTOWN ALLSTARS
Big time Blues! 5 members from the legendary Downchild Blues Band plus guitarist Teddy Leonard.
All of them are Juno and/or Maple Blues Award winners. Their 4th return visit to BOTR.
Proceeds to Friends Of Foley Mountain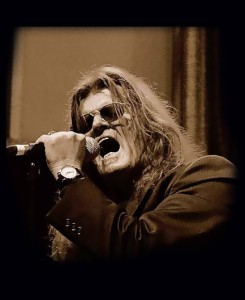 March 24 – From Texas & Toronto
DANNY BROOKS w. LIL' MISS DEBI & THE MEMPHIS BROTHERS
www.dannybrooksmusic.com
Texassippi Soul Blues delivered with power, inspiration & grace. Nominated for a Juno and multiple Maple Blues Awards over his 45 year career.
Proceeds to Kick In For Kids – Rideau District High School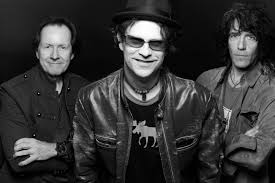 April 21 – From Toronto
JEROME GODBOO BAND
www.jeromegodboo.com  
Winner of the 2014 International Blues Challenge for Best Harmonica Player.  A fabulous harp player/singer/songwriter/entertainer with 2 killer guitarists in the band – Shawn Kellerman & Eric Schenkman
Proceeds to Westport In Bloom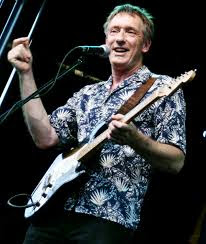 May 12 – From Vankleek Hill, ON –
TERRY GILLESPIE BAND
www.terrygillespie.ca
King of the groove! Originally from Detroit Terry was one of the first Bluesmen in Ottawa. Great guitar and vocals. Blues, Soul & R&B fused with Jamaican Reggae. His 3rd visit to BOTR.
Proceeds to 4-H Canada Westport Region

*Bands subject to change. Check website or call The Cove closer to show date to confirm
DINNER & SHOW only $65
ADVANCE RESERVATIONS REQUIRED
Book ahead – most shows sell out in advance
CALL 1-888-COVE-INN or (613) 273-3636 or info@coveinn.com
WELL-PRICED ACCOMMODATION AVAILABLE AT THE COVE AND NEARBY B&B's
www.BluesOnTheRideau.ca
BLUES ON THE RIDEAU is produced by CHOOSE THE BLUES PRODUCTIONS www.choosetheblues.ca
in co-operation with THE COVE INN, Westport ON www.coveinn.com Sponsored by JACOB'S CREEK WINES www.jacobscreek.ca PERTH BREWERY www.perthbrewery.ca 101.9 DAWG FM Ottawa www.dawgfm.com
LAKE 88.1 Perth/Rideau Lakes www.lake88.ca and the OTTAWA BLUES SOCIETY www.ottawabluessociety.com