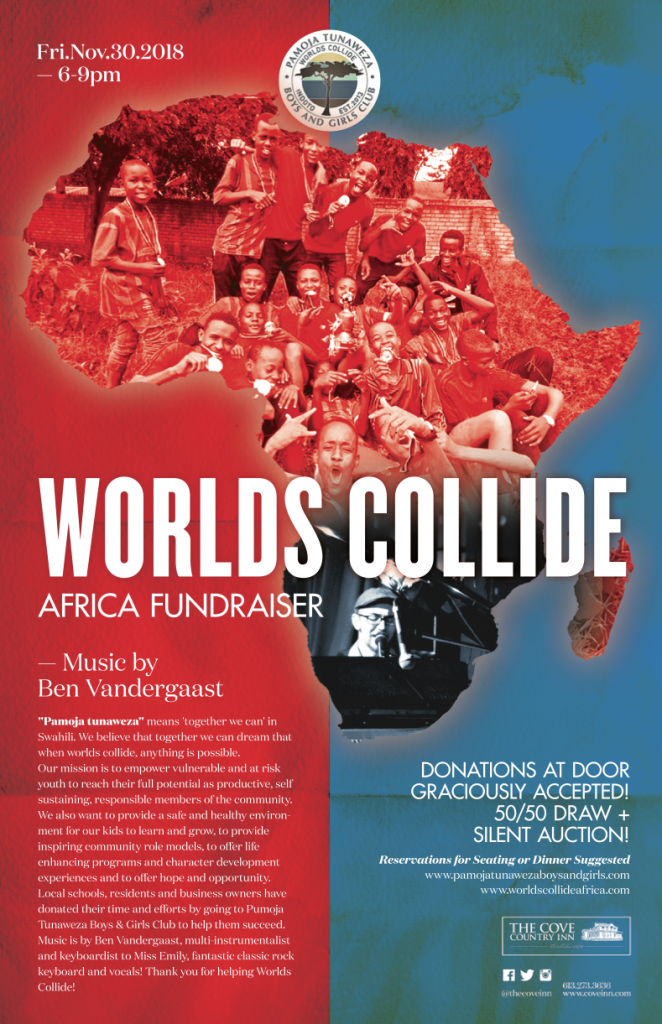 "Pamoja tunaweza" means 'together we can' in Swahili. We believe that together we can dream that when worlds collide, anything is possible. Our mission is to empower vulnerable and at risk youth to reach their full potential as productive, self sustaining, responsible members of the community.
We also want to provide a safe and healthy environment for our kids to learn and grow, to provide inspiring community role models, to offer life enhancing programs and character development experiences and to offer hope and opportunity. Local schools, residents and business owners have donated their time and efforts by going to Pumoja Tunaweza Boys & Girls Club to help them succeed.
Ben Vandergaast is a full-time keyboardist/multi-instrumentalist. With years of experience in a variety of genres, an exceptional ear, touring experience, and mesmerizing piano skills, he is ready to make your next show or tour unforgettable. Ben's regular performance schedule mainly consists of his solo "Piano Classics" shows. In these shows, he sings and plays audience requests, drawing from a repertoire of hundreds of hits.
Generous Donations @ Door Graciously Accepted!
50/50 Draw + Silent Auction!
Reservations for Seating and/or Dinner Suggested
Date :
November 30, 2018 from 6 to 9pm
Event location :
The Cove
2 Bedford St.
Westport, Ontario K0G1X0 Canada
Contact :
Seamus Cowan
www.pamojatunawezaboysandgirls.com
www.worldscollideafrica.com