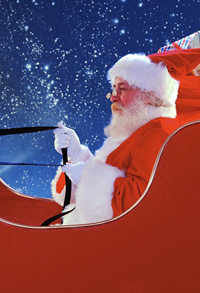 Once again it's the "most wonderful time of the year" and Santa Claus will once again make his appearance on the streets of Westport spreading good cheer.
The Santa Claus Parade will be held on Saturday, November 26th, 2011 beginning at 2:00 p.m.
Visit with Santa Claus afterward at the St. Edwards Elementary School. For more information contact one of the members of the Westport Lions Club by calling 613-273-5791.