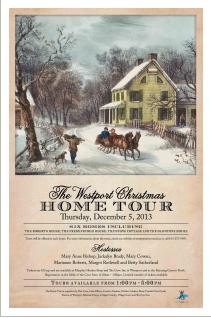 On December 5, 2013 tour some of Westport's historic homes all decorated for the holiday season. Seats on this tour are limited so reserve yours today.
Home to be toured include:  The Fredenbourgh house, The Stone Cottage and The Old Stone House.
Tickets available from Murphy's Barbershop, The Cove Inn, and the Running Goat in Perth.
Tickets are $15 per person.
Registration is in the lobby of the Cove Inn at 11am-1pm. Show up on time to get your seats.