Bedford Street is going to become the most exciting place in Westport again this year during the Westport Heritage Festival. This year's festival is taking place on June 18th, 2011 from 9am-4pm. The Westport Heritage Festival features a select group of quality vendors selling arts, crafts, gifts and food, as well as several displays, information booths and musicians.
This year the event will help mark the 50th anniversary of the Rideau District Museum, located in Westport, that first opened in 1961.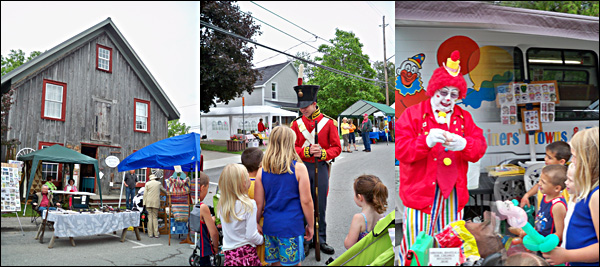 There will be a Farmer's & Crafter's Market, Heritage Displays & Museum Tours, Musical Entertainment, Children's Area & Activities including Facepainting, Balloon Animals, Fun by the Shriner's Clowns. BBQ lunch 11:00 a.m. – 2:00 p.m. No gate charge – Food Bank donations gladly accepted.