I know, I know. I'm trying to limit the cheesy headliners that I use on these but I figure it's worth a shot to challenge myself how many groans I can get!
March is busy! Come and join in the fun!
Seamus and all of us at The Cove
SPRING EVENTS @ THE COVE!

Every Wednesday WINGS 'n TUNES/OPEN MIC with SHAWN McCULLOUGH (Country, Westport) 6:30-9:30pm www.reverbnation.com/shawnmccullough
Every Thursday FAJITAS NIGHT! Margarita Specials! 5-8pm $20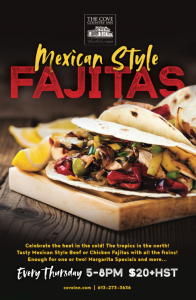 MARCH

Fri.Mar.2 YOU'VE GOT A FRIEND: A Musical Tribute to CAROLE KING and JAMES TAYLOR feat. MISS EMILY (Classic Folk/Rock, Kingston) 7-11pm $ 50 + HST Buffet & Show

Sat.Mar.3 HEAD OVER HEELS (Folk/Jazz/Blues, Gananoque) 6-9pm www.kevinheadmusic.blogspot.ca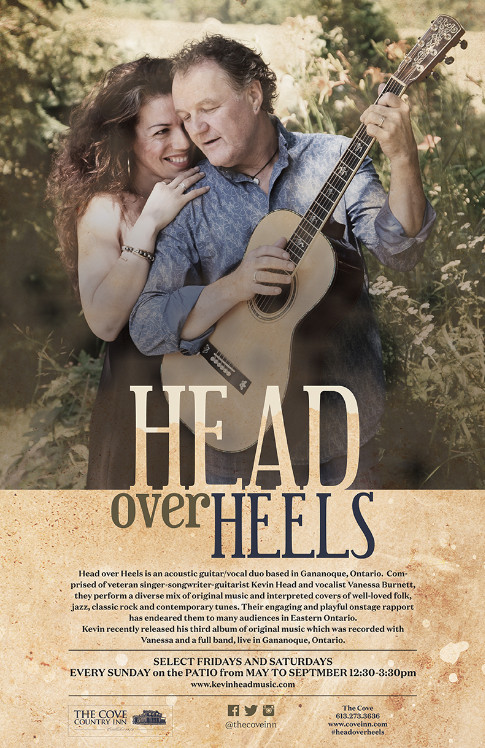 Fri.Mar.9 TOM WATSON (Rock/Irish/East Coast, Perth) 6-9pm www.facebook.com/basedonwonder

Sat.Mar.10 TONY SILVESTRI BAND feat. TOM SAVAGE (The Best in Classic Rock!, Kingston) 7-11pm $45 + HST Buffet & Show www.tomsavage.ca

Fri.Mar.16 BLUES on the RIDEAU with SEAN PINCHIN BAND (Kitchener) 7-11pm Buffet + Show $65 + HST www.bluesontherideau.ca www.seanpinchin.ca

Fri.Mar.17 ST. PADDY'S with TURPIN'S TRAIL 6-10pm $10 www.turpinstrail.com

Sun.Mar.18 ST. PADDY'S HANGOVER PARTY with SHAWN McCULLOUGH 12-3pm www.reverbnation.com/shawnmccullough

Fri.Mar.23 CHINESE BUFFET 5:30-9pm $25 + HST

Sat.Mar.24 W.A.C. CELTIC KITCHEN PARTY with THE FIDDLEHEADS (Irish/East Coast, Belleville)  1-4pm $10 www.facebook.com/fiddleheadsbelleville

Fri.Mar.30 NOLAN HUBBARD (Young Solo Phenom, Acoustic Pop/Rock!, Gananoque) 6-9pm www.nolanhubbard.com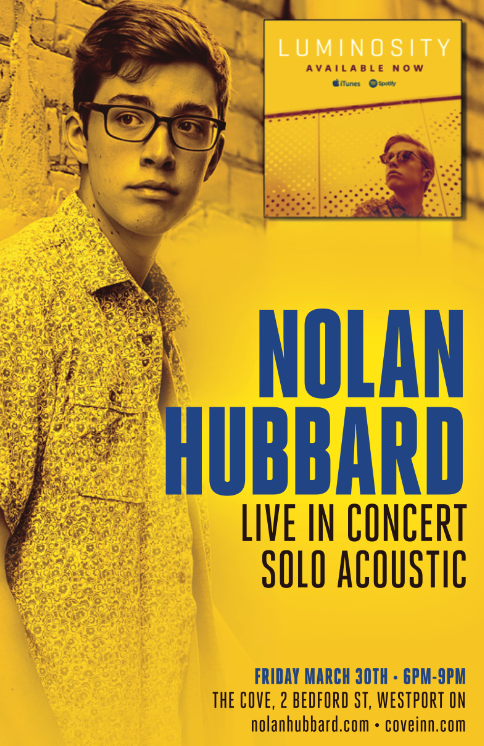 SPRING HOURS
Sun, Mon, Tue, Thu 11:30am-8pm Wed, Fri, Sat 11:30am-9pm

ALL DAY COMFORT FOOD MENU. AVAILABLE FOR TAKE OUT!
All Events Subject To Change. Please Call For Reservations
For Event Info, go to Entertainment at www.coveinn.com
The Cove Country Inn 1.888.COVE.INN @thecoveinn @thecovekitchenchronicles