Thanks so much for your ongoing support this year and throughout the last almost 30 years of business! It's been another great year, thanks to all of you! We look forward to many great events in 2018! Check us out on Facebook and Instagram @thecoveinn @thecovekitchenchronicles!
All of us at The Cove in Westport, ON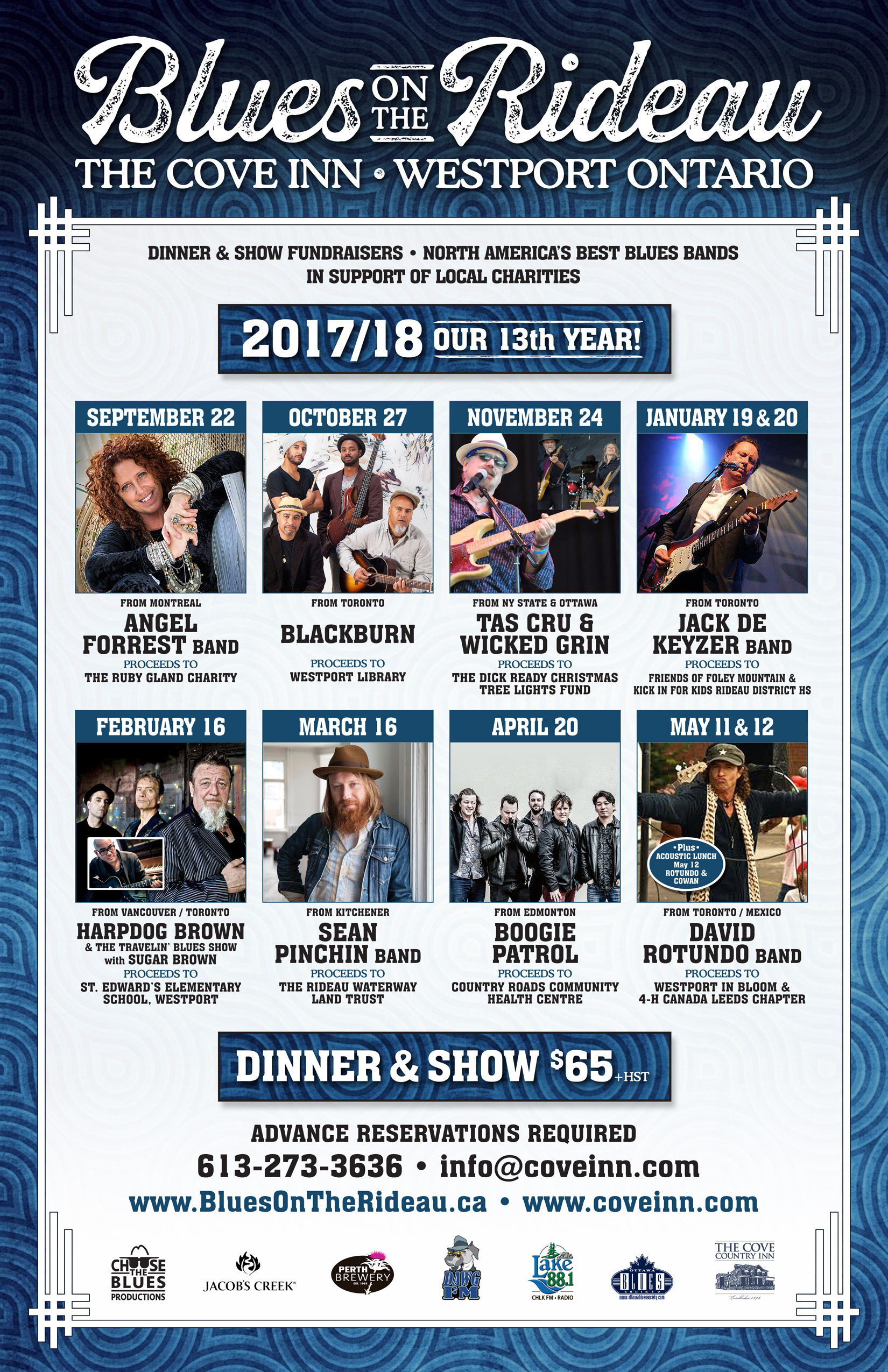 The HOLIDAYS @ The Cove
Book your HOLIDAY BUSINESS PARTY! Check out our delicious Holiday Buffets with the best in Music all throughout the Holiday Season!
Every 
Wednesday
WINGS 'n TUNES/OPEN MIC with SHAWN McCULLOUGH
 (Country, Westport) 
6:30-9:30pm
Guitar Giveaway
Wed.Dec.27
 thanks to Nathan and Long & McQuade Music of Kingston! 
www.reverbnation.com/shawnmccullough
DECEMBER
Thu.Dec.7
HANDMADE HEARTS HOLIDAY MARKET
 (Local Vendors, Apps + Music by 
LOGAN BROWN + TAYLOR ANGUS
) 
6-9pm
$15 
www.taylorangusmusic.com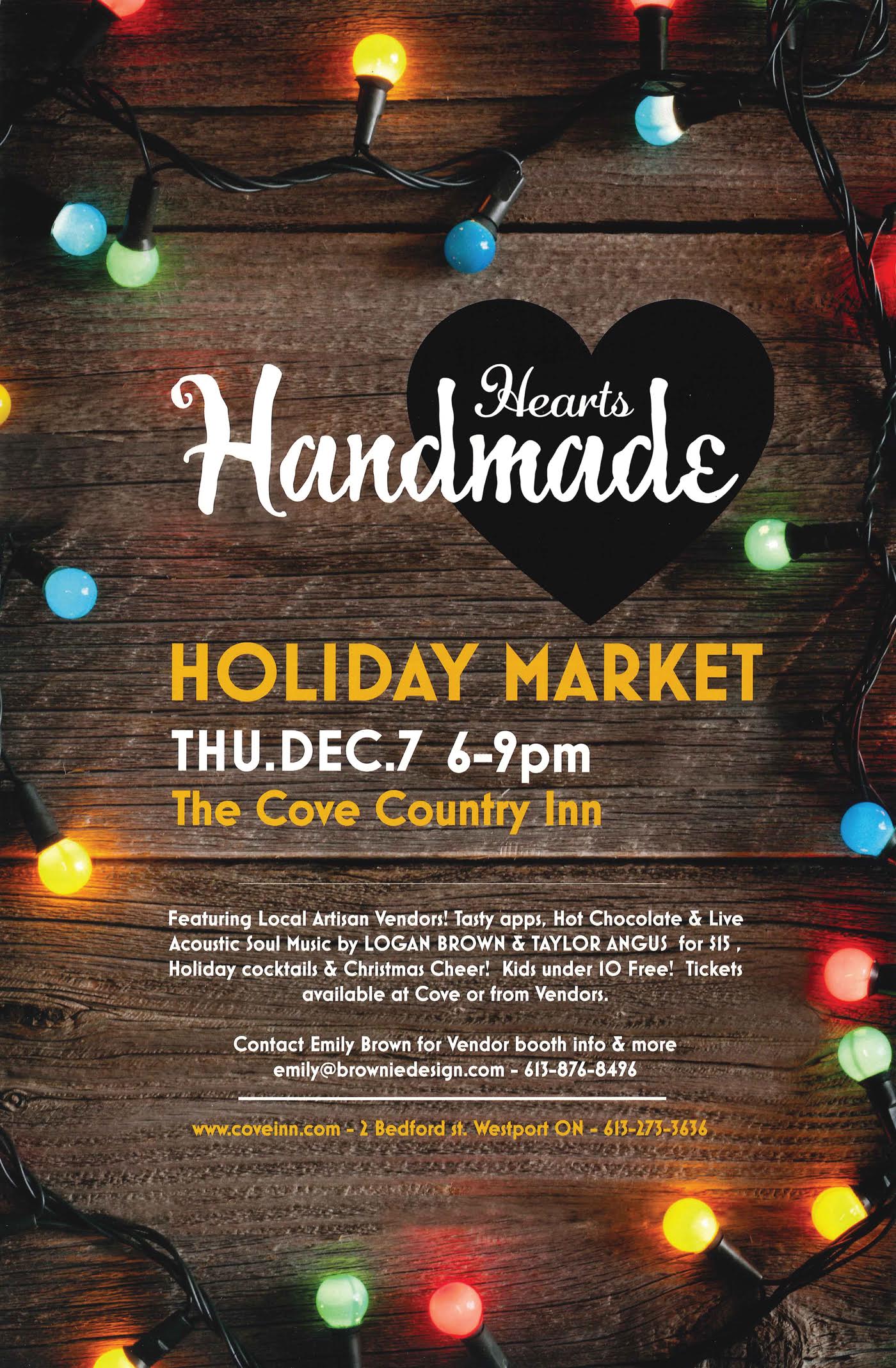 Sat.Dec.9

HEALY & ORR ROCK 'n ROLL CHRISTMAS
 (Rock 'n Roll, Brockville) 
7-11pm
 Buffet + Show $40 + HST 
www.healyandorr.com
***Almost Sold Out***
Fri.Dec.15

CHRISTMAS CLASSIC ROCK with TONY SILVESTRI BAND
 feat. Tom Savage The Best in Classic Rock – The Beatles, Led Zeppelin, Supertramp, Elton John, Steely Dan, Stevie Wonder, Chicago, Boston, Jethro Tull, Cream, Jimi Hendrix 
7-11pm
 Buffet + Show $50 + HST ***Almost Sold Out***
Sat.Dec.23

ANNUAL CHRISTMAS EVE EVE JAZZ NIGHT with SPENCER EVANS TRIO
 (All Styles of Music!) 
9-11pm
 $5
Sun.Dec.31

NEW YEAR'S EVE 2018 TURPIN'S TRAIL 
(East Coast/Folk, Kingston) 
7pm-1am
 Buffet, Show, Party Favours + Bubbly $50 + HST 
www.turpinstrail.com
 ***Almost Sold Out*
JANUARY
Sat.Jan.6

CELEBRATION of LIFE for DIANE LEDUC-DORAN
 (Wife of James Doran of Choose the Blues Productions) 
1-5pm
 + HEAD OVER HEELS (Folk/Blues, Gananoque) 
6-9pm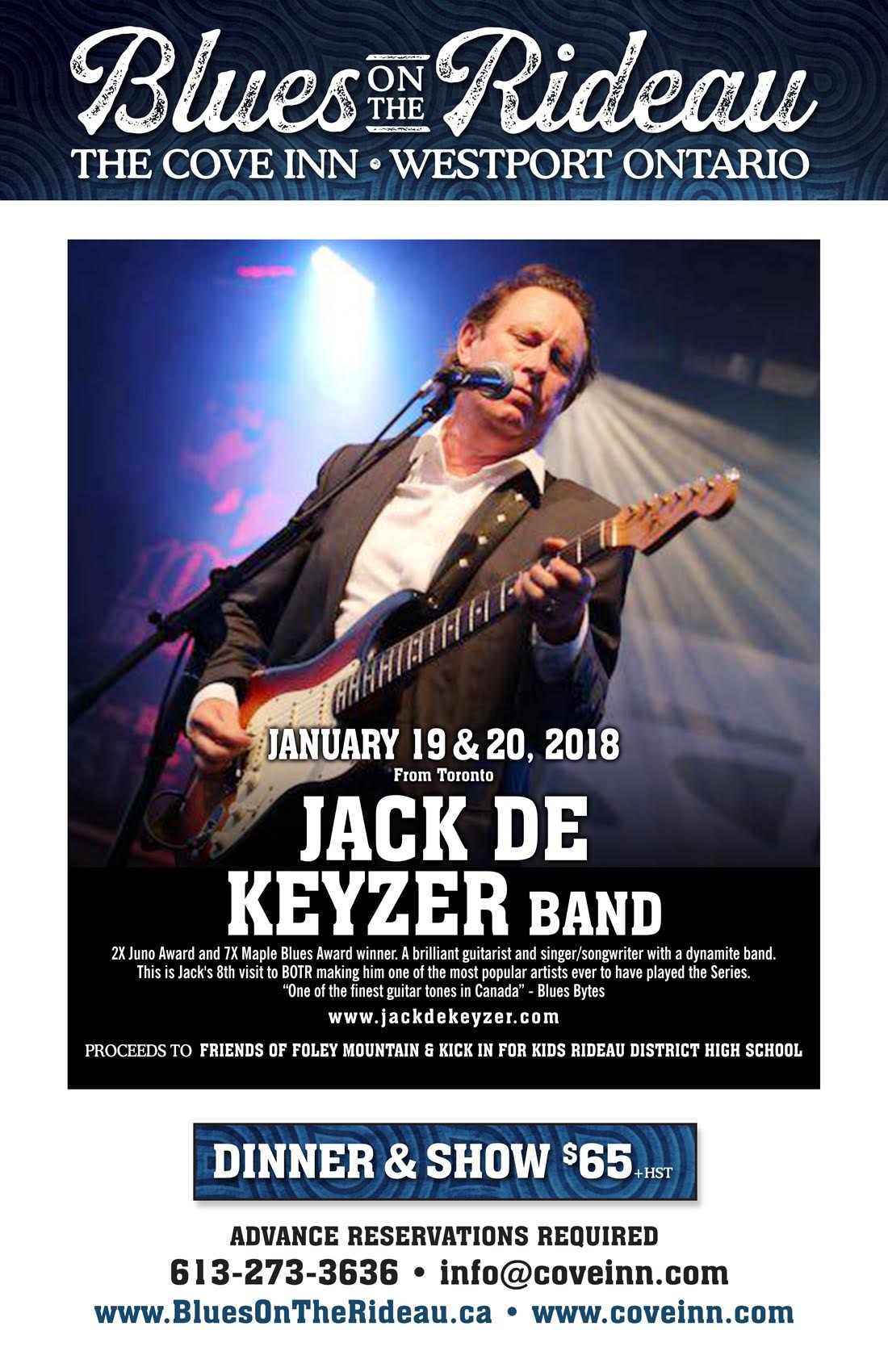 WINTER HOURS
 as of 
January 1st 2018
Mon Closed
Tue Closed
ALL DAY COMFORT FOOD MENU. AVAILABLE FOR TAKE OUT!
All Events Subject To Change. Please Call For Reservations