Looking forward to all of the activity at The Cove this spring! So many different events to choose from from food to music to local artisans
SPRING EVENTS @ THE COVE!
Every Wednesday WINGS 'n TUNES/OPEN MIC with SHAWN McCULLOUGH (Country, Westport) 6:30-9:30pm www.reverbnation.com/shawnmccullough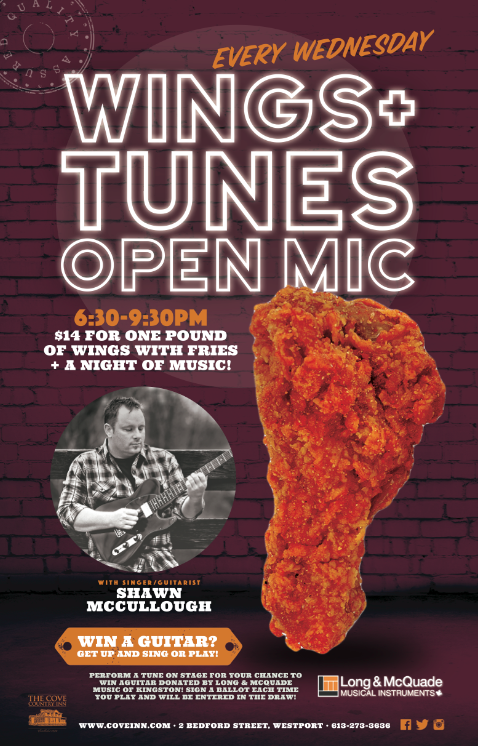 Every Thursday FAJITAS NIGHT! Margarita Specials! 5-8pm $20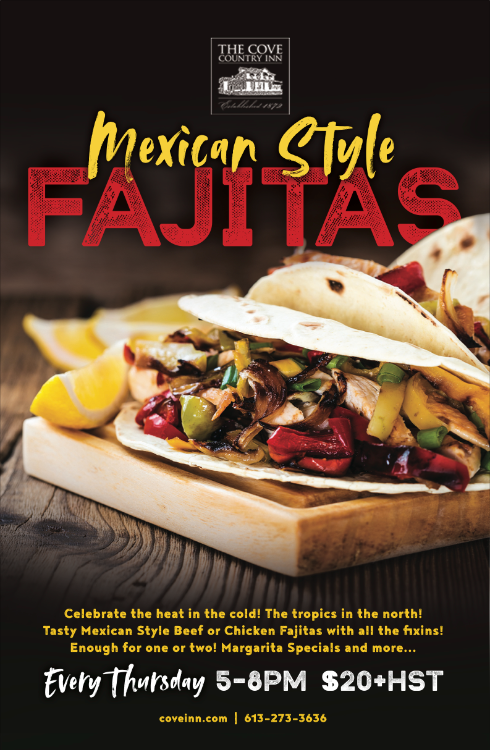 APRIL
Fri.Apr.6 JOHN WILBERFORCE (Folk/Rock, Kemptville) 6-9pm www.johnwmusician.com
Sat.Apr.7 HEAD OVER HEELS (Folk/Jazz/Blues, Gananoque) 6-9pm www.kevinheadmusic.blogspot.ca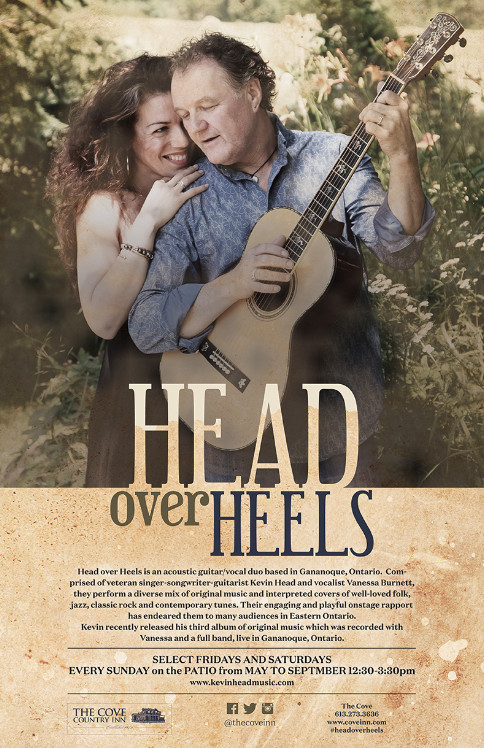 Sun.Apr.8 LIONS CLUB MOBILITY VAN BRUNCH (Pay What You Can) 9am-12pm
Thu.Apr.12 HANDMADE HEARTS SPRING MARKET Feat. Local Artisan Vendors! $15 Tasty Apps and Spring Treats! $5 @ door Westport Food Bank donation, Kids Under 10 Free.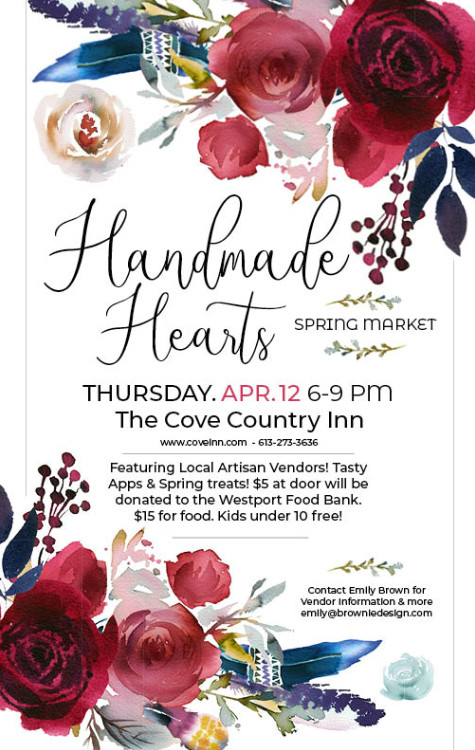 Fri.Apr.13 TAYLOR ANGUS & LOGAN BROWN (Acoustic Soul, Perth) 6-pm www.taylorangusmusic.com
Sat.Apr.14 HENRY NORWOOD (Country, Perth) 8-11pm www.facebook.com/henrynorwoodartist
Tue.Apr.17 MEDITERRANEAN WINE DINNER 5 Course Wine Dinner with Wine 6-9pm $75 + HST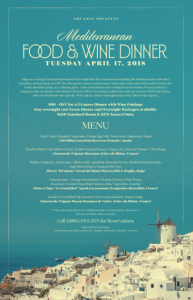 Fri.Apr.20 BLUES on the RIDEAU with BOOGIE PATROL (Edmonton)  7-11pm Buffet + Show $65 + HST www.bluesontherideau.ca www.boogiepatrol.com
Sat.Apr.21 SMITTY (Acoustic Classic & New Rock/Country Legend, Kingston) 7-10pm www.musicfly.ca/kingston/artist/smitty/
Fri.Apr.27 PERTH STINGRAYS FUNDRAISER + SPENCER EVANS TRIO 7-11pm Buffet & Show $50
Sat.Apr.28 HEALY & ORR (Classic Rock Party Band! Brockville) 7-11pm $45 + HST www.healyandorr.com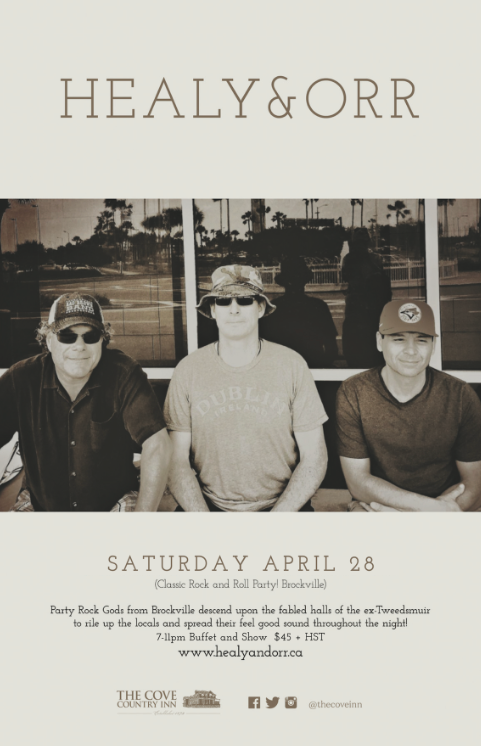 MAY
Fri.May.4 LONESOME ACE STRINGBAND feat. JOHN SHOWMAN & Members of New Country Rehab/Foggy Hogtown Boys (WORLD CLASS BLUEGRASS, Toronto) 7-10pm $15 www.lonesomeace.com
Tue.May.8 SPRING FASHION SHOW: A Westport Fashion Show in Memory of Deborah Waddell 12-2pm $30 Admission, Lunch, Dessert and $5 Donation to P.A.W.S.
Fri.May.11 BLUES on the RIDEAU with DAVID ROTUNDO BAND (Toronto) 7-11pm Buffet + Show $65 + HST www.bluesontherideau.ca www.davidrotundo.com
Sat.May.12 BLUES on the RIDEAU with DAVID ROTUNDO BAND (Toronto) 2 SHOWS! MATINEE with DAVID ROTUNDO & SEAMUS COWAN 12-3pm Lunch + Show $30 + HST
NIGHT SHOW with Full Band 7-11pm Buffet + Show $65 + HST
www.bluesontherideau.ca www.davidrotundo.com
Thu.May.17 JAZZ NIGHT with SPENCER EVANS TRIO Starts Every Thursday May Long Weekend to Thanksgiving Weekend! 8-10pm May, June, Sept, Oct + 9-11pm July, Aug
Fri.May.18 JESSE STONE (Folk/Rock, Montreal) 6-9pm www.jessestone.com
Sat.May.19 ROYAL WEDDING BREAKFAST (More Details TBA) 7-9am + CHRIS MURPHY (Solo of Turpin's Trail, East Coast/Celtic, Perth Road Village) 6-9pm www.turpinstrail.com
Sun.May.20 TONY SILVESTRI BAND feat. Tom Savage (The Very Best in Classic Rock!, Kingston) 7-11pm $45 + HST Buffet + Show www.tomsavage.ca
Fri.May.25 TOM WATSON (Folk/Rock, Perth) 6-9pm www.facebook.com/basedonwonder
Sat.May.26 JEFF CALLERY (Folk/Rock/Country, Brockville) 6-9pm www.reverbnation.com/jeffcallery