Happy New Year! You will want to check out these events happening at The Cove during January & February. To make reservation for these events or for more information call 1-613-273-3636. The Cove is located at 2 Bedford, Westport, Ontario. For more information about The Cove visit www.coveinn.com.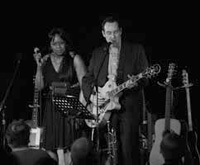 Diana Braithwaite & Chris Whiteley Band
January 20 -21, 2012 – 7-11pm
Two dynamic talents – multiple Maple Blues Award winners. Diana's powerful, soulful vocals are matched with Chris' singing and superb guitar, harmonica and trumpet.They play it all from '40's Bluebird Records style roots blues to Chicago/Mississippi electric to soul and R&B.
www.braithwaiteandwhiteley.com
Proceeds to Westport's Rideau Vista & St. Edward's Elementary Schools
$60/person includes huge buffet, show and donation to local charity
Reservations Only…SATURDAY SOLD OUT!
*For reservations call The Cove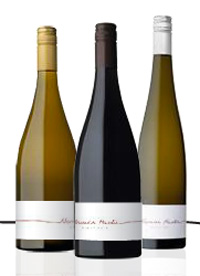 Norman Hardie Winemaker's Dinner
January 31, 2012 – 6-9pm
Enjoy a rare chance to taste and learn from one of Canada's best winemakers, Norman Hardie from Hillier, Prince Edward County! Norm's award winning Old World style of viticulture is making headlines around the world with his Chardonnay and Pinot Noir taking cues and drawing large comparisons to those of Burgundy, France where these grapes are most well known. Named in Wine Spectator's Top 3 wines of the year for 2011! A night for wine lovers truly not to be missed. As usual, the culinary creations will come from Chef Joanne Edwards with the help of Chef Angela Baldwin.
$70/person
Reservations Only
*For reservations call The Cove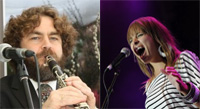 Valentine's Party with Emily Fennell and Spencer Evans
February 11, 2012 – 6-10pm
Enjoy the romantic sounds of Kingston Vocalist Emily Fennell with the inimitable Spencer Evans accompaniment!
Diner & Show $40/person includes
Dinner Reservations Highly Suggested
*For reservations call The Cove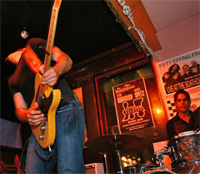 The Original Homwreckers w. Miss Angel
February 17, 2012 – 6-10pm
Members of the late great Mel Brown's band – Shawn Kellerman guitar, Al Richardson bass, Jimmy Boudreau drums and Miss Angel on vocals. If you missed Mel when he played BOTR @ The Cove in May 2007 then here's your chance to appreciate the legacy of fabulous Blues talent he left behind. Genuine "homewreckin' Blues done LIVE!
Proceeds to the Rideau Waterway Land Trust
*For reservations call The Cove
Carkus
February 21, 2012 – 6-10pm
Hop on the Bus with us as we head to Scotiabank Place to catch hometown boy, Matt Carkner and the Ottawa Senators play the Ovechkin and the Washington Capitals! Meet Matt and another player from the Sens right after the game. Bus leaves at 5pm SHARP from The Cove and returns around midnight. The bus is always a party!
$65/person
Under 16 must be accompanied by an adult
*For reservations call The Cove
| | |
| --- | --- |
| Did you enjoy this article? | Related Posts |