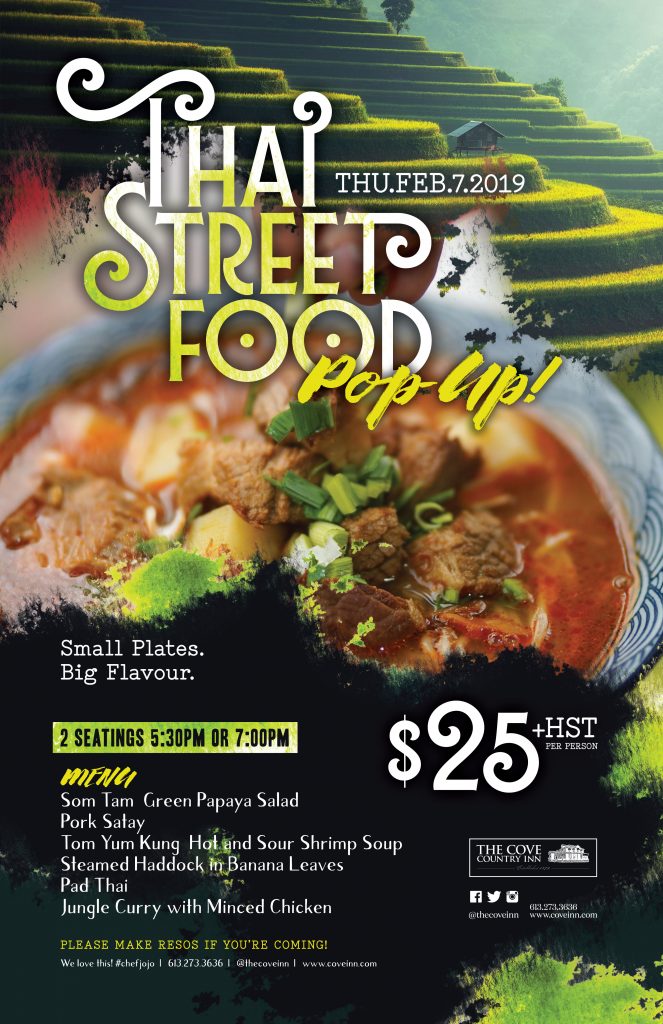 Thai Street Food Pop-up!
Small Plates…Big Flavour!
2 seatings 5:30pm OR 7pm
$25 + HST per person
– Som Tam (Green Papaya Salad)
– Pork Satay
– Tom Yum Kung (Hot + Sour Shrimp Soup)
– Steamed Haddock in Banana Leaves
– Pad Thai
– Jungle Curry with Minced Chicken
Please make resos if you're coming! We love this! #chefjojo
The Cove
2 Bedford St.
Westport, ON
613.273.3636
@thecoveinn