Come early for the best selection of locally grown perennials, delicious baked goods, Mother's Day gifts, attic treasures. Rain or shine.
Bring your friends, great prices and expert advice from garden club members.
Founded in 1924, the Westport Garden Club of Westport, CT, consists of 50 members who are united by an interest in gardening, a desire to further their gardening knowledge, and a desire to beautify the Town of Westport.
The mission of the Club is to further members' interest in and knowledge of gardening, horticulture, and flower design; to participate in civic beautification and to promote conservation and environmental education.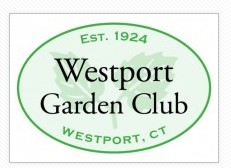 Affiliated with the Federated Garden Clubs of Connecticut, Inc., and the National Garden Clubs, Inc., we support the beautification of Westport through the maintenance of several gardens throughout town, and through financial support to various civic organizations.
Date :
Friday, May 6, 2016 from 9.30 am to 1.30 p.m
Location event :
Saugatuck Congregational Church, 245 Post Road East, Westport.
Contact :
For further details, please visit: http://westportgardenclub.org/