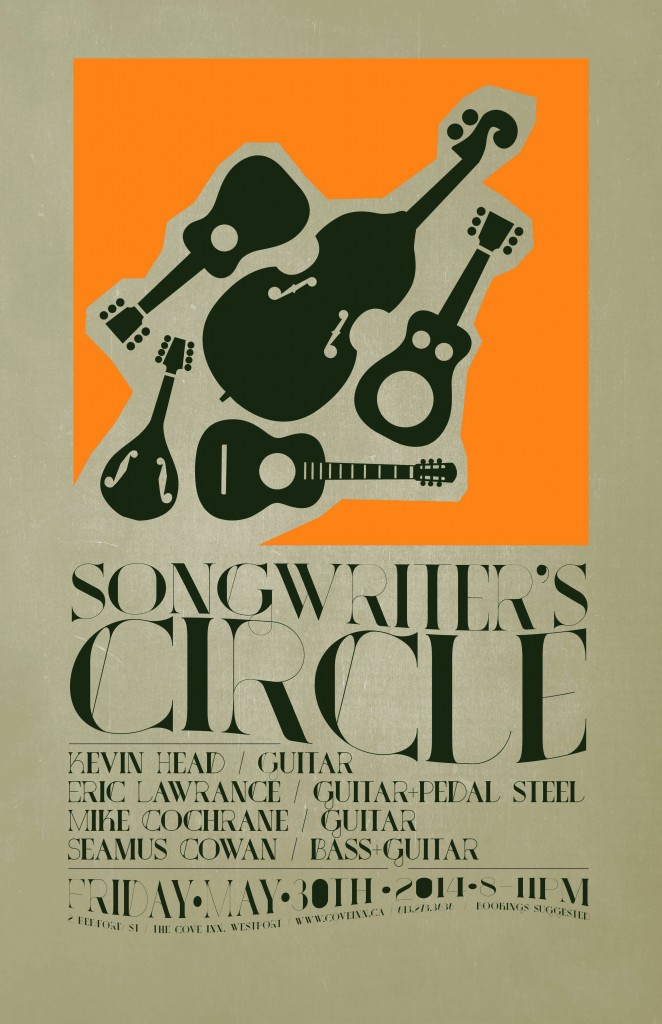 On May 30th The Cove Country Inn is having an amazing event for music lovers. They'll be hosting the Song Writer's Circle. Featuring Kevin Head, Eric Lawrence, Mike Cochrane, and Seamus Cowan.
Come out and meet the talent and get inspired! While you're here enjoy The Cove's delicious food service and rock'n atmosphere. Tell your friends to get ready to rock and roll this Friday, May 30th.
Doors open from 8-11pm.
For more information call us at 1 888 COVE INN.