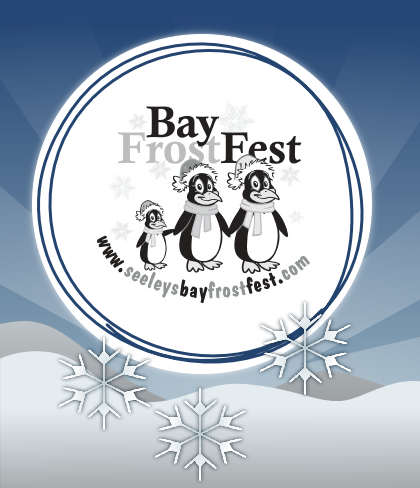 Mark your calendar for the weekend of February 7, 8, and 9, 2014. There is so much to do you'll have to stay the whole weekend! Spend the weekend keeping warm with one of our many activities, there is something for everyone so come on down to Seeley's Bay.
There will be craft displays, rides, activities for the kids, hockey, fun in the park, dances, volleyball tournament, and more!
Take part in one of our contests; the chili cook off, best homemade squares, and the snow sculpture contest. Click here for the Chilli Cook Off and the Best Homemade Squares contest forms.
Registration for the Volleyball Tournament, Road Hockey, Dance, Sno-pitch Tournament are required. Click here for the registration forms to the Volleyball Tournament, Dance, and the Road Hockey.
Check the schedule here. Don't let the cold keep you home, come and celebrate fun in the snow with us.
For inquiries and questions visit the Frost Fest website. http://www.seeleysbayfrostfest.com/index.html