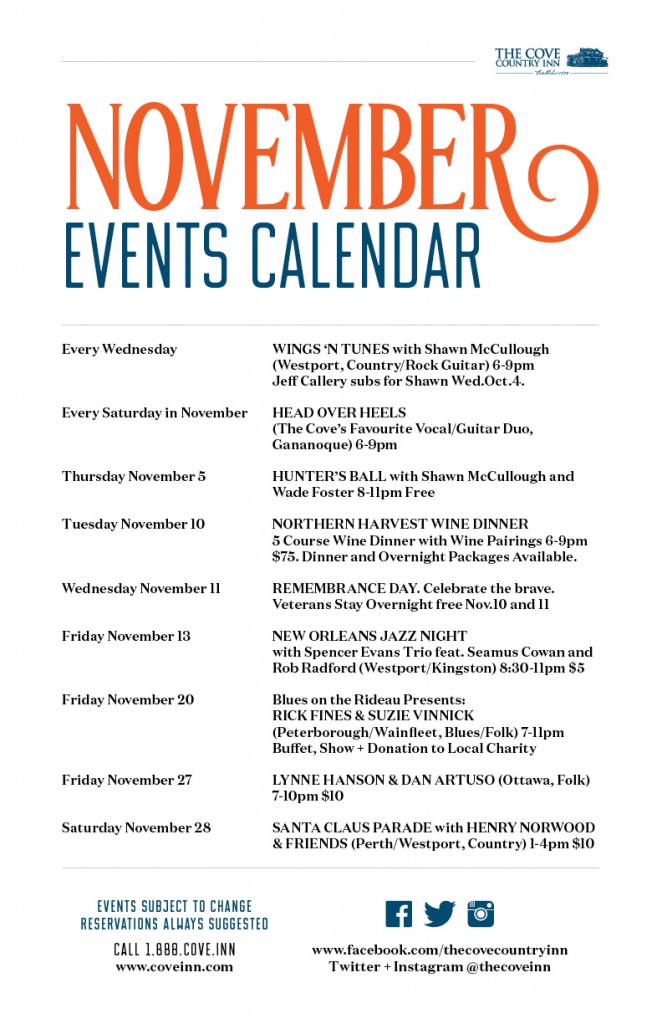 Every Wednesday 6-9pm WINGS 'N TUNES with Shawn McCullough (Westport,
Country/Rock Guitar) Enjoy a Pound of Wings and Fries for $10! Acoustic
Guitar Giveaway Contest when you perform on stage! Guitar Donated by
Renaissance Music of Kingston! Draw on Wed.Dec.16, the last Wings 'n Tunes
of 2015.
Every Saturday in November HEAD OVER HEELS (The Cove' Favourite
Vocal/Guitar Duo, Gananoque) www.kevinheadmusic.com 6-9pm
Thu.Nov.5 HUNTER'S BALL with Shawn McCullough and Wade Foster 8-11pm Free!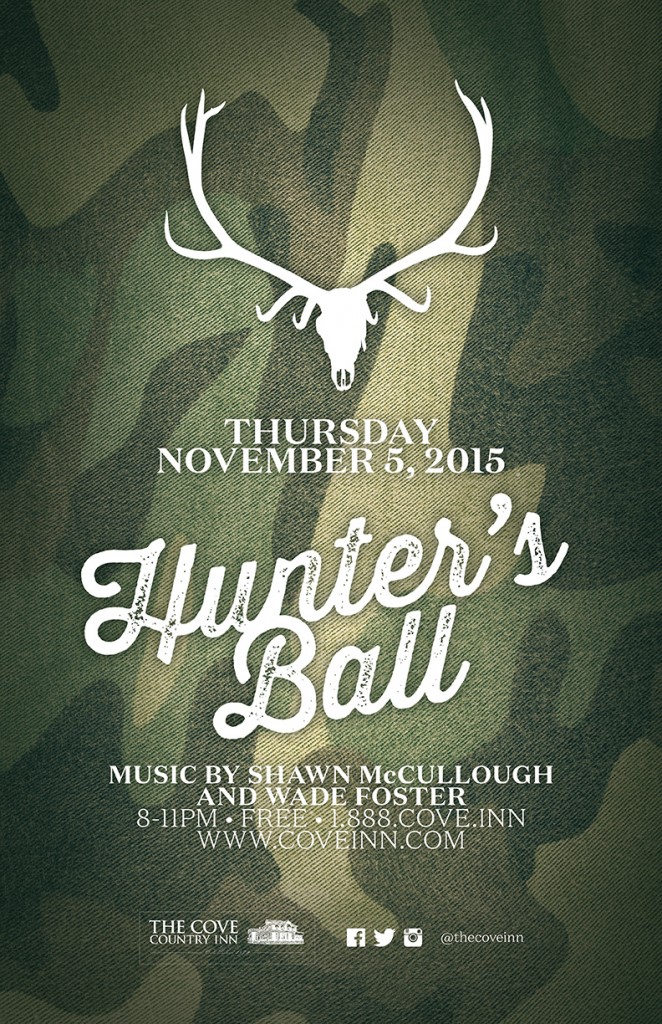 Tue.Nov.10 NORTHERN HARVEST WINE DINNER 5 Course Wine Dinner by Chef Jojo
with Wine Pairings 6-9pm $75. Dinner and Overnight Packages Available.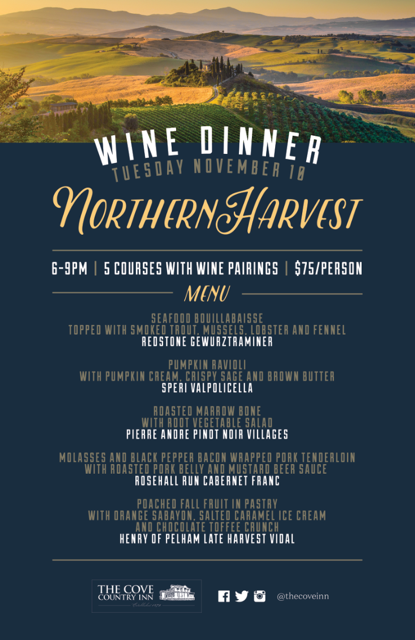 Wed.Nov.11 REMEMBRANCE DAY. Celebrate the brave. Veterans Stay Overnight
free Nov.10 and 11.
Fri.Nov.13 NEW ORLEANS JAZZ NIGHT with Spencer Evans Trio feat. Seamus
Cowan and Rob Radford (Westport/Kingston) 8:30-11pm $5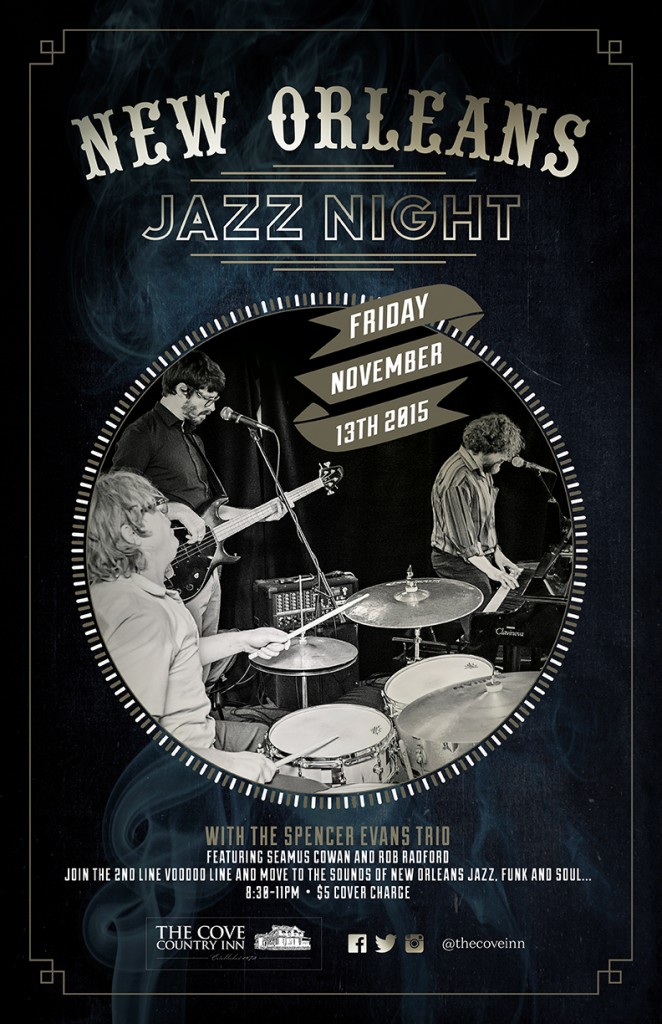 Fri.Nov.20 Blues on the Rideau Presents: RICK FINES & SUZIE VINNICK
(Peterborough/Wainfleet, Blues/Folk) 7-11pm $65 Buffet, Show + Donation to
Local Charity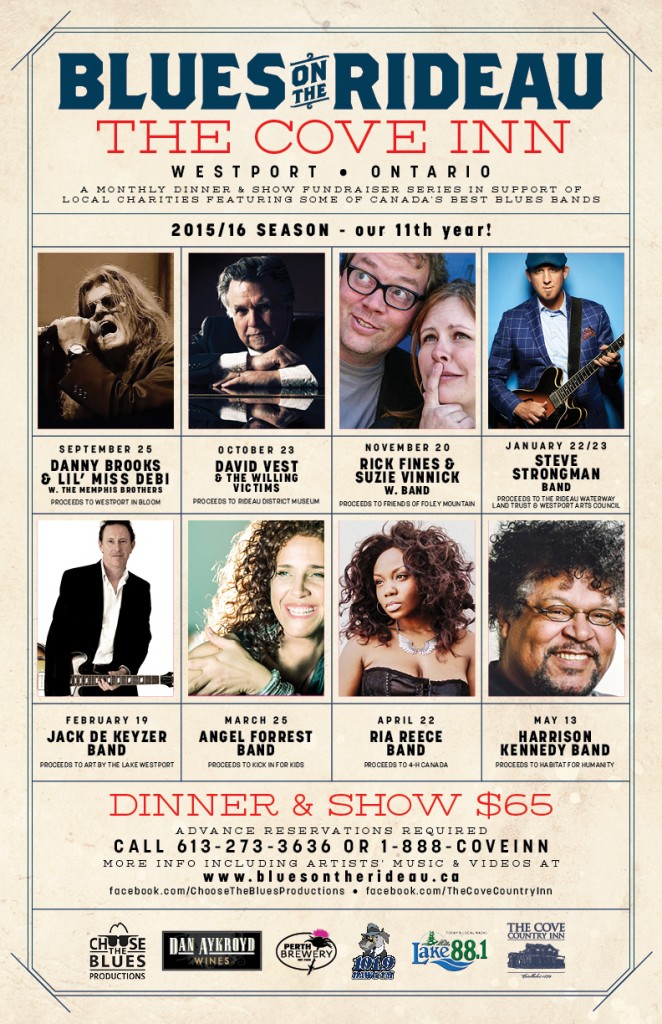 Fri.Nov.27 LYNNE HANSON & DAN ARTUSO (Ottawa, Folk) 7-10pm $10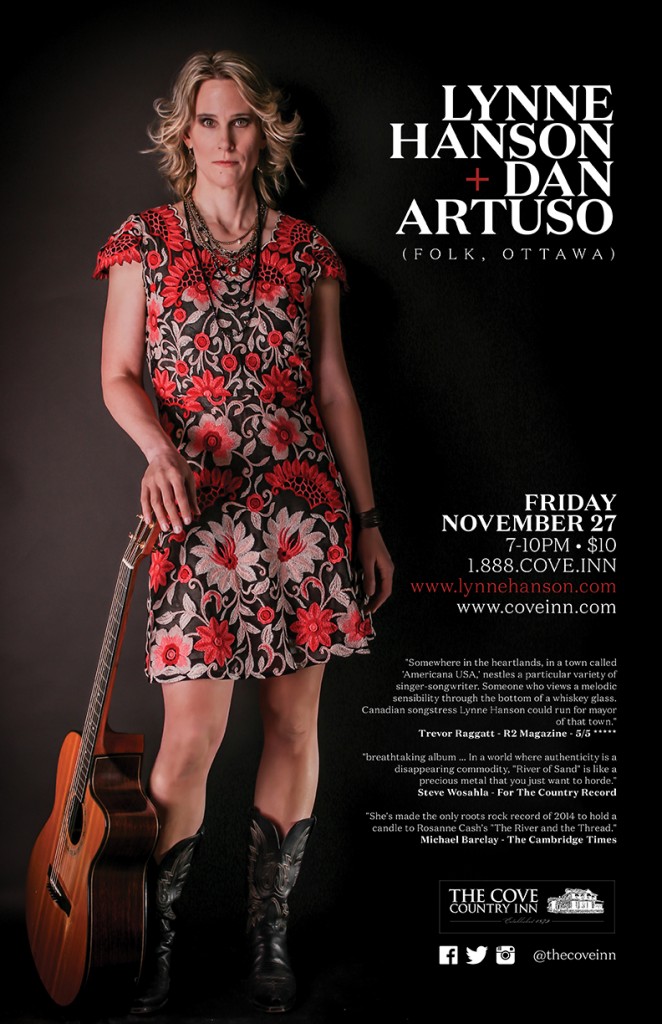 Sat.Nov.28 SANTA CLAUS PARADE with HENRY NORWOOD & FRIENDS (Perth/Westport,
Country) 1-4pm $10
BOOK YOUR CHRISTMAS PARTY WITH US!
Thanks,
Seamus and all of us at The Cove
***Events Subject to Change***
Reservations always suggested
Call 1.888.COVE.INN!