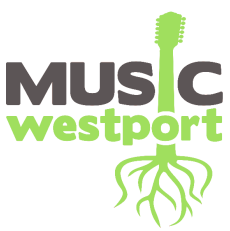 WAC is the proud home of MUSICwestport. The annual free outdoor music festival is our flagship and most popular event attracting locals and visitors from far and wide—and that includes the musicians too! We continue to grow the festival but strive to maintain our roots and mission to bring music to our village and all those that join us over the third weekend in August of every year.
Free outdoor two stage music festival with nine bands, kidzone, food, arts, crafts, horse and wagon rides and family fun all day. Starts at 12 pm in beautiful downtown Westport. Lots of shopping, parking and free boating spots at local harbour.
Also get in the spirit of MUSICwestport and Kick-Off the weekend with The PepTides at the Cove Inn on the friday, Aug 18! The larger-than-life nine-member band from Ottawa have a pop sound with influences from funk, electronic and disco. Known for their extravagant performances with vocal harmonies, theatrical choreography and colourful visuals, we couldn't think of a better way to start the festival! Tickets are $50 and include the show and a buffet dinner. This event always sells out so reservations are a must!
Date :
Friday, Aug 18 to Saturday, Aug 19, 2017
Event location :
The Cove Inn,
Westport, ON, Canada
Contact :
Phone contact: 613-273-3636
Website: https://westportartscouncil.com/