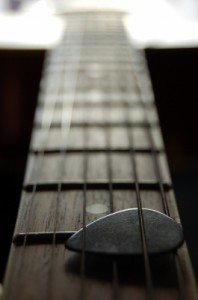 Here is a list of events the Cove is hosting this February.
Every Wednesday come to the Cove and enjoy WINGS + TUNES with SHAWN McCULLOUGH
(Singing Guitarist, Value Wings)
6-9pm
Sochi Winter Olympics
Use the Cove as your Olympics viewing hub during business hours! Come and join us from Friday, February 7  when the Olympics begin until Sunday February 23 when the Olympics close with a ceremony.
Our concert series continues with Head Over Heels on Saturday,
February 8. Come listen to the guitar duo as they entertain you with a concert you won't soon forget from 6-9pm. For more information on Head Over Heels visit the link
here
. If you can't make this date there are two other shows to catch on Saturday, February 22, and Saturday, March 1.
Enjoy our Valentine's Day Concert and Dinner on Friday, February 14 with our musical guest Emily Fennel. You'll enjoy a 4 course menu for only $50.
This is a reservation only event so be sure to call and make your reservations today. The dinner and concert will run from 6-10pm.
For more information about our musical guest visit the link
here.
Our continuing concert series Blues on the Rideau takes place Saturday, February 15. This is a reservation only event, so call to make your reservations today. Come listen to the blues music of the Steve Strongman Band (Toronto) and enjoy a great meal all for $60. Proceeds from this dinner will be donated to charity. Make the night after Valentine's a great night too join us at the Cove for one of Canada's best blues Guitarists from
7-11pm.
Come celebrate Mardi Gras with our Mardi Gras Jazz Night and Costume Party on Friday, February 21. Featuring the musical styling of  Spencer Evans Trio with Bunny Stewart on Sax. There are prizes to be won and fun to be had don't miss out.
Show 8:30-11pm
$10 Show
Get ready to ring in spring with our Sunday Roots Matinees on Sunday, March 2 with Bob Burtch Bluegrass Band (ex-Abrams Bros)
(Classic Bluegrass All-Star Quintet!)
Show runs from 1-4pm and costs $10.