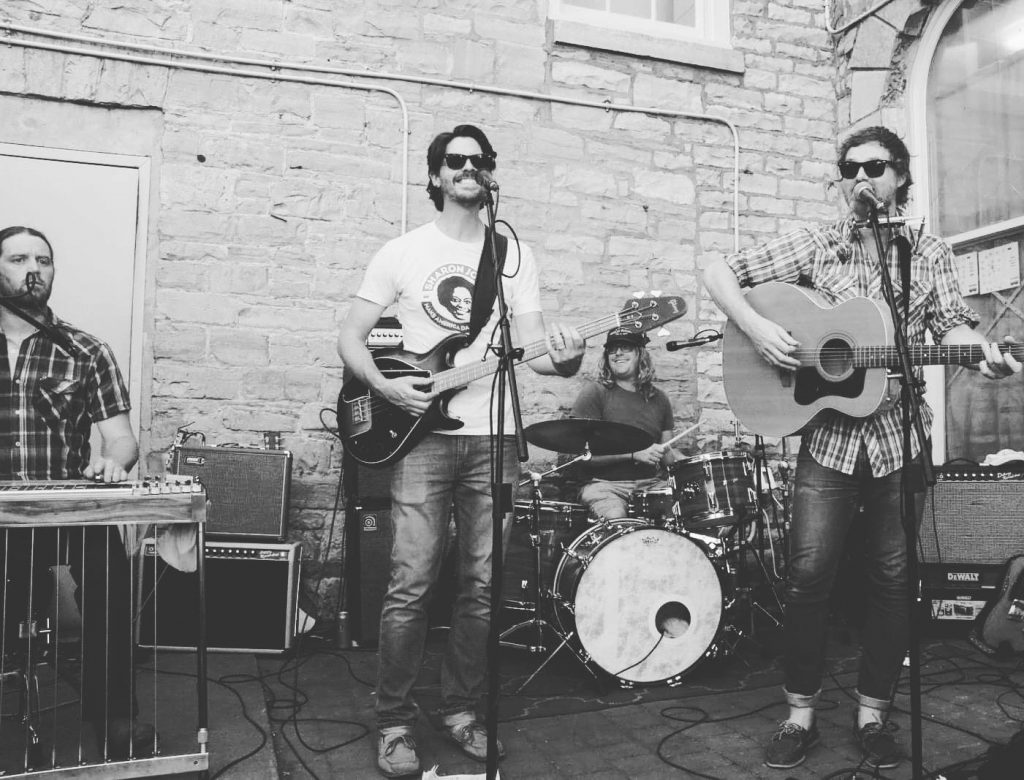 a party with YOUNG PETTY STONES: A Nod to TOM PETTY, NEIL YOUNG & THE STONES.
Because of last year…Halloween was too much fun! Join together in your ghoulish best as we celebrate the creepiest night of the year! The Cove will be completely decked out as a haunted Victorian house. This year's theme is "Celebrate the ghosts of Woodstock's Past". Dress up in your favourite Woodstock 1969 rock star! There will be prizes for best costume and more…Do the monster mash!
Bringing together four musicians who share a deep respect for the most sacred rock 'n roll. From the boys who gave you The Night is 
Young
: The Music of Neil 
Young
, Four 
Petty
: The Music of Tom 
Petty
 & The Heartbreakers, The Rolling 
Stones
 Rock & Roll Revue and Early Bird: A Nod to the Music of Eagles! All members sing! Featuring Seamus Cowan on bass (Spoon River, Bullmoose, The High Dials, Tom Savage, Miss Emily), Jason Kent on guitar (Sunfields, Spoon River, The Dears, Kandle & The Krooks), Eric Lawrance guitar/pedal steel (Bullmoose, Ladies of the Canyon) and Rob Radford on drums (Greg Ball, Miss Emily, Reuben DeGroot, Justin Bird).
7pm-midnight
$50/person Succulent Buffet + Freak Show of the Creepiest Hits
Date :
Friday, October 25, 2019 from 7-11pm
Event location :
2 Bedford St.
Westport, Ontario K0G 1X0 Canada
Contact :
Website: http://www.facebook.com/youngpettystones