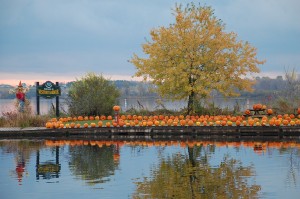 The Children's Wish Foundation has raised $12,738 in donations so far, but we still need your help to reach our goal.
This October Westport retail store, Jake By the Lake, is selling $5.00 pumpkins in support of the Children's Wish Foundation.
The pumpkins are not only of very high quality, but are a great size for carving as well. Each pumpkin bought will help to grant the wish of an eligible child. With each purchase the buyer is also eligible to win a Life is good fall clothing package valued over $200.
For more information:
Cynthia Pringle, Jake by the Lake: Life is good
12 Bedford Street, Westport, Ontario
(613) 273-8292