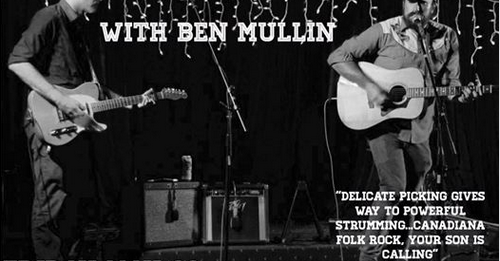 (Jaybird)… promises to continue Graven's lyrical flair with songs like "Big Lake, Sky Summer", "In the Woods of Me" and "Lone". Here, McKechnie walks the ridges of an alt-country landscape planting seeds of folk-rock along the way. What sprouts up are songs he calls his "thickest", "crunchiest" and "folk-rocky-est" to date."
–Andre Gagne (Ottawa Life Magazine)
The alt-folk, spacey, backwoods rock rail rider Graven and his guitar guru/voice Venus Ben Mullin are set to stage an interstellar night of sonic delight in the beautiful, field-jewel town of Westport on Friday May 26.
Graven is the alt-country folk-rock mindscape of Matt McKechnie. His new album features percussion from JUNO winner Joel Plaskett's drummer Dave Marsh.
Date :
Friday, May 26, 2017 at 6:30 pm
Event location :
The Cove Country Inn
2 Bedford St.,
Westport, Ontario K0G 1X0
Contact :
Phone contact: 1-888-268-3566
Website: www.coveinn.com
or visit: www.gravencanada.wordpress.com