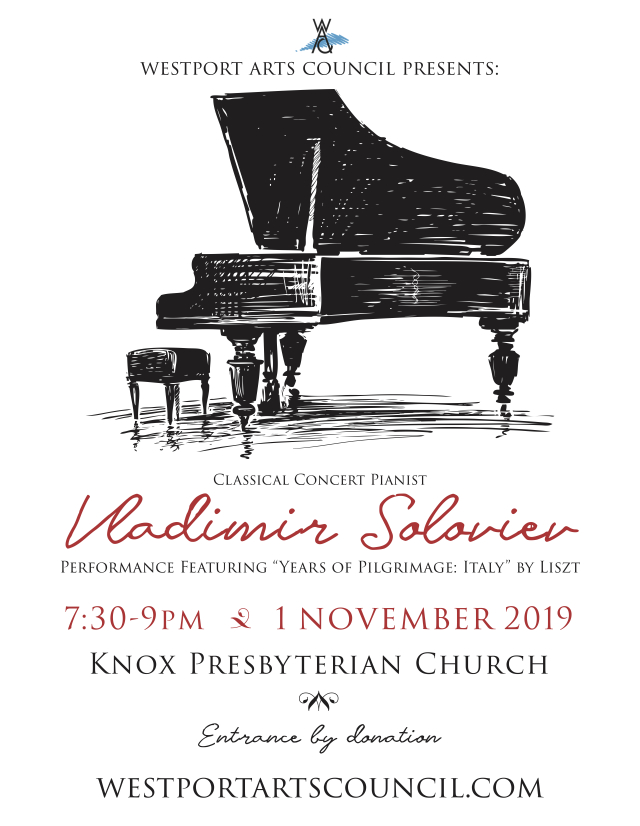 WAC proudly presents award winning classical concert pianist Vladimir Solviev.
With a special feature performance of "Years of Pilgrimage: Italy" by Liszt, join us 7pm, Friday November 1st at Knox Presbyterian. Entrance by donation.
Chamber musician and choral conductor, Toronto-based Soloviev is a musician of a versatile repertoire. He has championed the music of contemporary Canadian composers, as well as works of Beethoven, Liszt and Rachmaninoff. Performing in concert across Canada, as well as the US, Italy, France, Spain and Russia, including appearances at Weill Recital Hall (Carnegie), Bohemian National Hall, the Canadian Music Center, and Sala del Notari.
Date :
Friday, November 1, 2019
Event location :
Knox Presbyterian Church
Contact :
Westportartscouncil.com