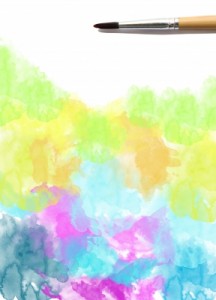 The Centre for Creative Learning has a series of summer workshops that will bring out the artist in you. If you've always dreamed of pursuing an artistic passion, now's your chance with one of these fantastic symposiums. There are a large variety of workshops to choose from, and your enrollment includes a free lunch.
Here's a complete list of this summer's activities:
Collage Creation with Carol Lee Riley
June 14 9am-12pm
$30
Immerse yourself into the world of intuitive art through a free form combination of collage & assemblage. Explore the possibilities when materials collide – fabric, paper, paint, wood, metal, found objects and more. Use them with wild abandon to embrace your inner artist. There will be plenty of materials and tools available. Bring a few of your favourite materials if you wish to. Inspiration, techniques, design and use of tools will be explored. All levels welcome.
Breakfast No-Bake Pies with Lynn Daniluk
June 14, 1-4pm
$30
Come and enjoy an afternoon of healthy baking!! In this workshop you willhave the opportunity to learn to make 3 of the desserts from Julie Daniluk's "Anti-Inflammatory Live-it". Julie, Lynn's sister, has written 2 cookbooks which are run-away Canadian best sellers. Lynn often collaborates with Julie so you will be benefit from both of their inspiring expertise. By removing gluten, dairy and sugar from their diet many people are able to reduce pain, inflammation and weight. This workshop will give you an idea of how you can have a pain-free life and have your cake too!
Picture It! Photography with John Scully
June 21, 10am-4pm
$65
Come and enjoy learning new photography techniques! Surrounded by the beautiful landscapes of Westport's own backyard you will enhance your skills in composition and photographic design, technical aspects, the language of photography, self-expression, basic editing and much more!
Pen and Ink Drawing with Scott Wilson
June 28, 10am-4pm
$65
Have you always wanted to draw? This workshop will introduce you to the techniques and possibilities of working with ink on paper. Come and enjoy the glories of this medium. We will start with the black and white basics and then introduce jewel-like colours in the second half of the day. This discipline is particularly fantastic for illustration. All ages and skill levels are welcome.
En-Plein-Air Workshop – Summer with Nicole McGrath
July 12
10am-4pm
$65
The pleasure of painting outdoors will reward you with increased observation skills, improved colour identification and mixing, quick decision making, and provide you with lots of fresh air! Using traditional and time-saving techniques, Nicole will provide group instruction and one on one coaching. Using only oil colours (pigment & linseed oil) remains the best option for painting in various weather conditions, and is the most eco-friendly option for self and nature. Valuable information to prepare you for the elements when painting outdoors is also provided. When prepared, the challenge is easy and fun!
Learn to Dance! with Motus O Dance Theatre
July 27, 10am-4pm
$65
This workshop is an introduction to movement, designed for self-expression and storytelling. A variety of motifs will be learned and explored investigating time, space, shapes and flow always working within the realm of one's natural abilities. Individual, partner and group work will be explored, inspiring moments of community and creativity. All skill levels welcomed.