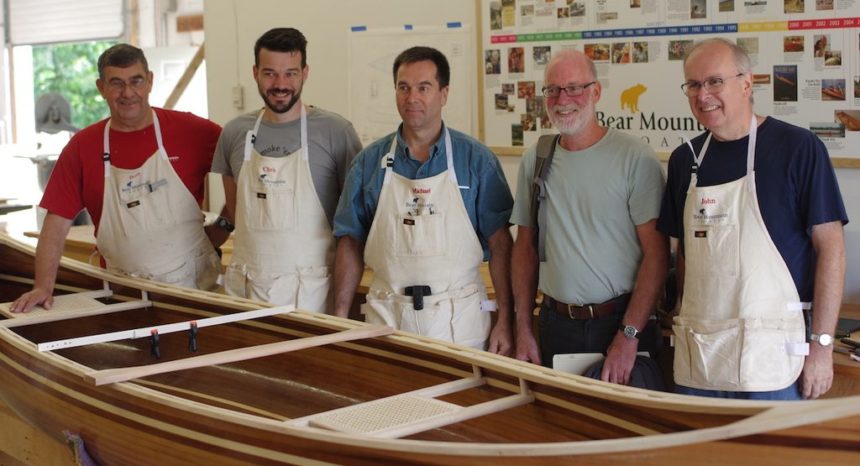 Learn strip-plank/epoxy construction while building an elegant, enduring canoe with Ted Moores. Ted is an innovative boat builder, author, teacher and small craft historian. His books, CanoeCraft and KayakCraft, have led thousands of builders through the process of building their own craft and are considered definitive resources on canoe and kayak construction.
Students will work in small teams building one or two boats during this intensive seven-day course. By week's end, the boats will be up to the final sanding and varnishing stage, ready for the details that will personalize them for their new owners. The canoes and kayaks constructed during a course are raffled on the last day to interested builders for the cost of the materials.
The pace allows students time to confidently develop new skills and enjoy the comfortable satisfaction of doing good work. Ted will set attainable, yet high standards of craftsmanship that will have you feeling tired but satisfied at the end of each day.
Workshops are kept small to allow for individual attention to specific needs. Subjects covered include sharpening and maintaining hand tools, steam bending, laminating and a variety of basic woodworking/boatbuilding tricks and techniques that will be valuable in many different applications.
Date :
Sept 1-7, 22, 2019
Event location :
362 County Rd 10
Contact :
Website: https://www.bearmountainboats.ca/pages/workshops