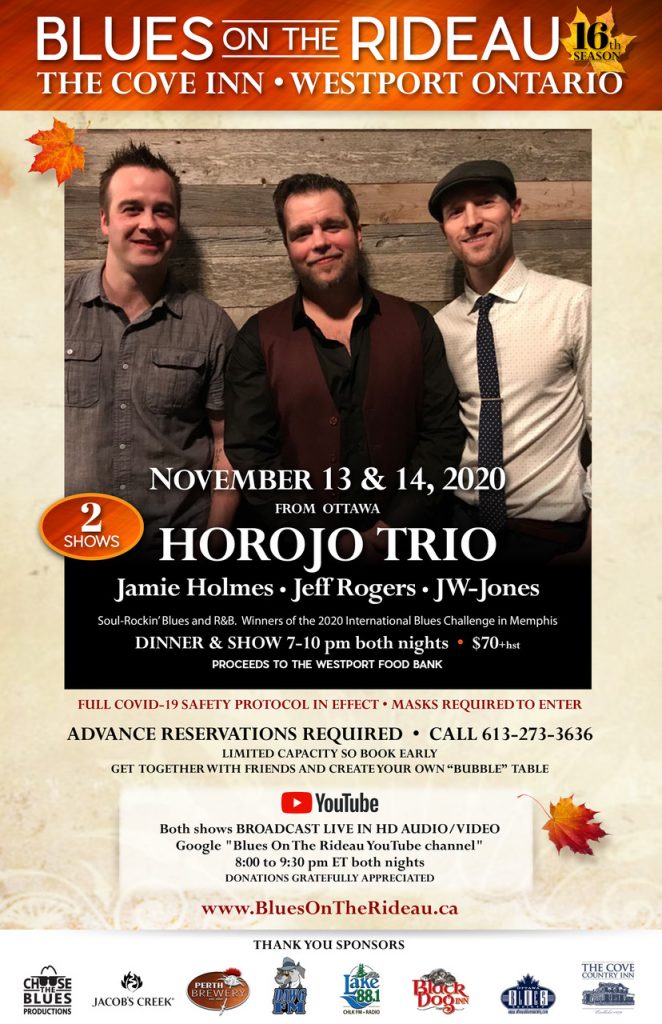 The Series will feature Duos & Trios playing great "sit-and-listen" Blues. Full COVID safety protocol will be TOP PRIORITY at all times. 50 person capacity (half the normal) with 6' distancing between tables. 12" distancing between the artists and the nearest audience member.
Fee: $70.
Performances will include a delicious full course meal, the show and Door Prizes with proceeds going to support different local charities – all for only $70 pp (plus HST).
Note: To date the BOTR @ The Cove Series has raised over $74K for local Westport charities.
ADVANCE RESERVATIONS are required for all Shows and we encourage everyone to book ahead to avoid disappointment – especially with the reduced seating capacity.
CALL THE COVE at 613-273-3636
Well-priced accommodation is available at The Cove and nearby B&B's for those who want to stay overnight.
Date :
November 14, 2020 from 7pm to 10pm
Event location :
The Cove Inn
Contact :
http://coveinn.com/