CHOOSE THE BLUES NEWS
Bringing you the best in Blues
with a strong focus on Canadian talent
in concert and on air
_________________________________________________
HEADLINES
INSIDE THE BLUES w. James Doran – July 18/19 Show
Best Of The New
BLUES ON THE RIDEAU @ THE COVE INN ANNOUNCES 2015/16 LINE-UP
See below
UPCOMING MUSIC EVENTS @ THE COVE INN
UPCOMING BLUES EVENTS OF NOTE IN EASTERN ONTARIO
VOTE NOW FOR BLUES BLAST MUSIC AWARDS
Anyone can vote – go to www.bluesblastmagazine.com
_____________________________________
INSIDE THE BLUES w. James Doran
Broadcast and streamed weekly:
Saturdays 12- 1 pm on BLUES RADIO CANADA www.BluesRadioCanada.com streaming globally
(repeated Mon, Wed, Fri at same time)
Sundays 7- 8 pm on CIDG 101.9 DAWG FM Ottawa, Canada broadcast & streamed on www.dawgfm.com
(repeated Wed 10-11 pm)
All Shows are also ARCHIVED after broadcast on www.insidetheblues.ca
where they can be listened to at any time
All times EDT
PLAY LIST – July 18/19 Show
Best Of The New
Sponsored by:
Dan Aykroyd Wines www.danaykroydwines.com
The Cove Inn, Westport ON www.coveinn.com
Anthony Paule & Frank Bey
BEY PAULE BAND
Right In Front Of You/Not Goin' Away/2015 Blue Dot Records/C. Vitale, A. Paule, F. Bey
SOUL SUGA & DIANE DURRETT
Butters In The Skillet/Soul Suga & Diane Durrett/2014 Self/Diane Durrett & Oliver Wood
OMAR COLEMAN
Man Like Me/Born & Raised/2015 Delmark Records/Omar Coleman
THE BETTY FOX BAND
Slow Burn/Slow Burn/2015 Self/B. Fox, S. Farmer, B. Williams
KERN PRATT
Greenville Mississippi Blues/Broken Chains/2015 Gigtime Records/K. Pratt III
DAVID MICHAEL MILLER
Needle To The Wheel/Same Soil/2015 Self/David Michael Miller
LAZER LLOYD
Burning Thunder/Lazer Lloyd/2015 Lots Of Love Records/Lazer Lloyd
DIGGING ROOTS*
Hwy 17/For The Light/2014 Sugar Bush Music/Sho-Shona Kish & Raven Kanatakta
HARPDOG BROWN*
Whiskey Bottle/What It Is/2014 Dog Breath Records/H. Brown & J. Hoar
* denotes Canadian artist
Thanks for listening!
__________________________________________________
BLUES ON THE RIDEAU @ THE COVE INN
Westport, Ontario
ANNOUNCES 2015/16 LINE-UP – our 11th year!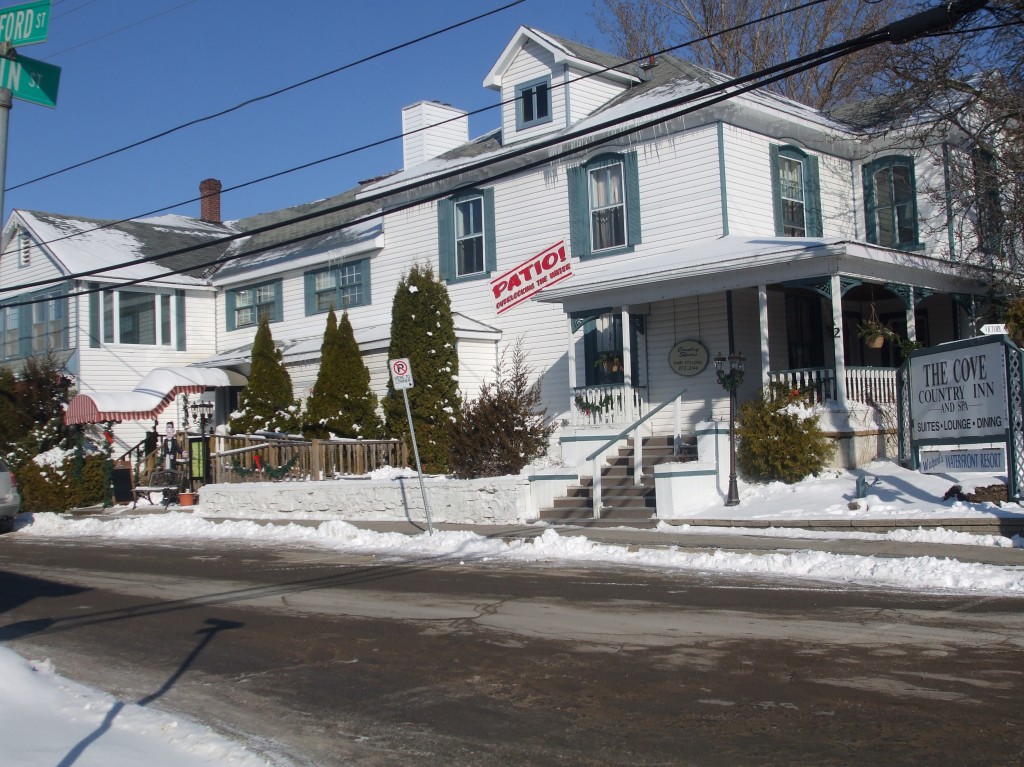 Danny Brooks & The Memphis Brothers return Sept 25 to kick season off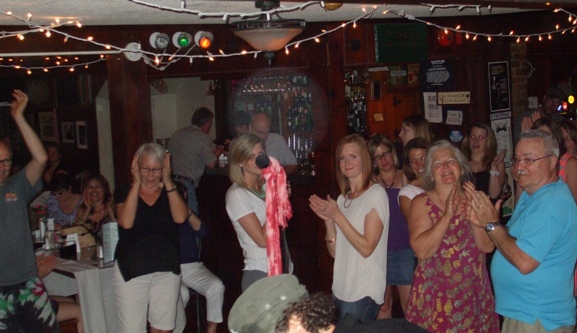 DINNER & SHOW $65
Advance reservations required – call The Cove 613-273-3636 or 1-888-COVEINN or info@coveinn.com
Book early – especially if you want to stay overnight – since most of these nights sell out in advance.
* Visit www.BluesOnTheRideau.ca for more details on the bands including photos, LINKS to their websites, Facebook pages and You Tube videos
BLUES ON THE RIDEAU is produced by Choose The Blues Productions www.choosetheblues.ca in cooperation with The Cove Inn, Westport www.coveinn.com
Sponsored by
Dan Aykroyd Wines www.danaykroydwines.com
Perth Brewery www.perthbrewery.ca
101.9 DAWG FM Ottawa www.dawgfm.com and
LAKE 88.1 Perth/Rideau Lakes www.lake88.ca
Follow us on Facebook and Twitter
www.facebook.com/ChooseTheBluesProductions www.twitter.com/Doranchoozblues
www.facebook.com/TheCoveCountryInn
www.twitter.com/thecoveinn
so you can keep up to date!
And – please SPREAD THE WORD!
Thank you. We look forward to seeing you for another year of fabulous Blues!
_______________________________________
UPCOMING EVENTS @ THE COVE INN
Great LIVE music continues at THE COVE INN, Westport all summer long
Only a 90 minute scenic drive from Ottawa, 45 minutes from Kingston
EVERY WEEK
Sunday afternoons – Acoustic Duo HEAD OVER HEELS on the Patio
Most Saturday nights – Acoustic Duo HEAD OVER HEELS in the Dining Room
Wednesday nights – singer, songwriter, guitarist SHAWN McCULLOUGH hosts Wings 'n Tunes Night
Thursday Nights – Jazz Night w. THE SPENCER EVANS TRIO & Special Guests
July 17 – Country/Rock guitarist singer/songwriter JOHN WILBERFORCE returns
July 24 – From Montreal DAY TRIPPER – a musical tribute to The Beatles
July 25 – Local band STRINGTEASE – Gypsy/Blues/Folk
Aug 1 – From Kingston FOLEY MOUNTAIN PLAYBOYS – new Country/Bluegrass
Aug 2 – From Westport ROCKABILLY RIOT – acoustic Rockabillly
Aug 4 – From Montreal DEAR DENIZEN + SEAMUS COWAN – Indie Rock
Aug 11 – JAKE "THE SNAKE" ROBERTS – Tales from the road by the legendary wrestler
Aug 14 – MUSICWestport Kick Off Party w. JARON FREEMA FOX & THE OPPOSITE OF EVERYTHING
*Aug 15 – MUSICWestport Festival – all day free festival
**Aug 21 – Juno Award winners MONKEYJUNK – Swamp Funk Blues Rock
FOR UPDATES VISIT www.coveinn.com under ENTERTAINMENT
________________________________________
UPCOMING BLUES EVENTS OF NOTE IN OUR REGION
___________________________________
It's the last weekend of OTTAWA BLUESFEST
Visit www.ottawabluesfest.ca for Line-Up
___________________