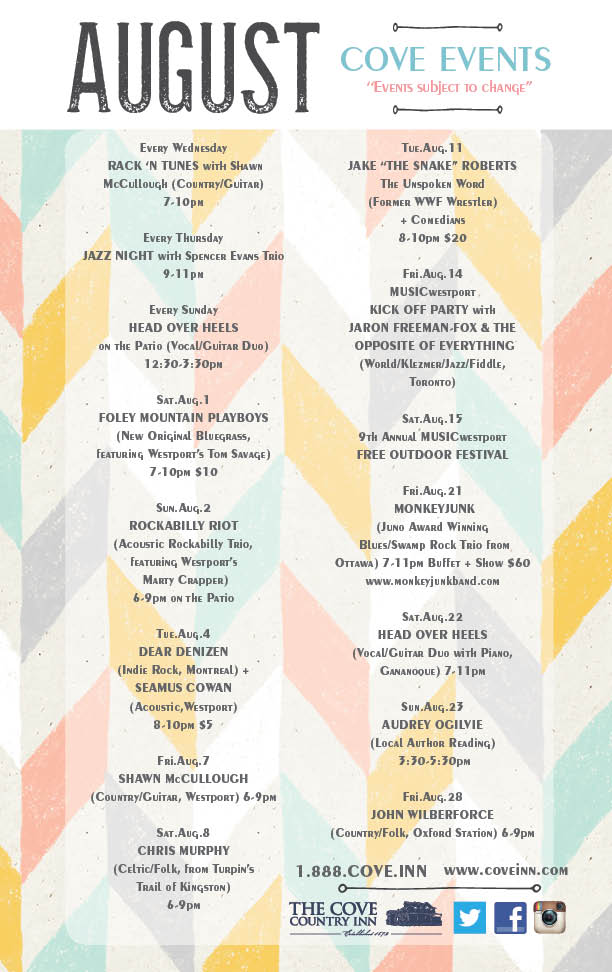 Westport is a Transformer. In the off season, it's more like a train, a
plane, a boat or a truck. In the summer, well, it's like a big superhero
robot that saves the world! We love summer in Westport and know that many
others do as well! Come and experience the busy but gentle village we live
in year round…Oh, and August is jam packed with events!
Every Wednesday RACK 'N TUNES with Shawn McCullough (Country/Guitar)
7-10pm Acoustic
Guitar Giveaway Contest when you perform on stage! Guitar Donated by
Renaissance Music of Kingston!
Every Thursday JAZZ NIGHT with Spencer Evans Trio (Westport/Kingston) 9-11pm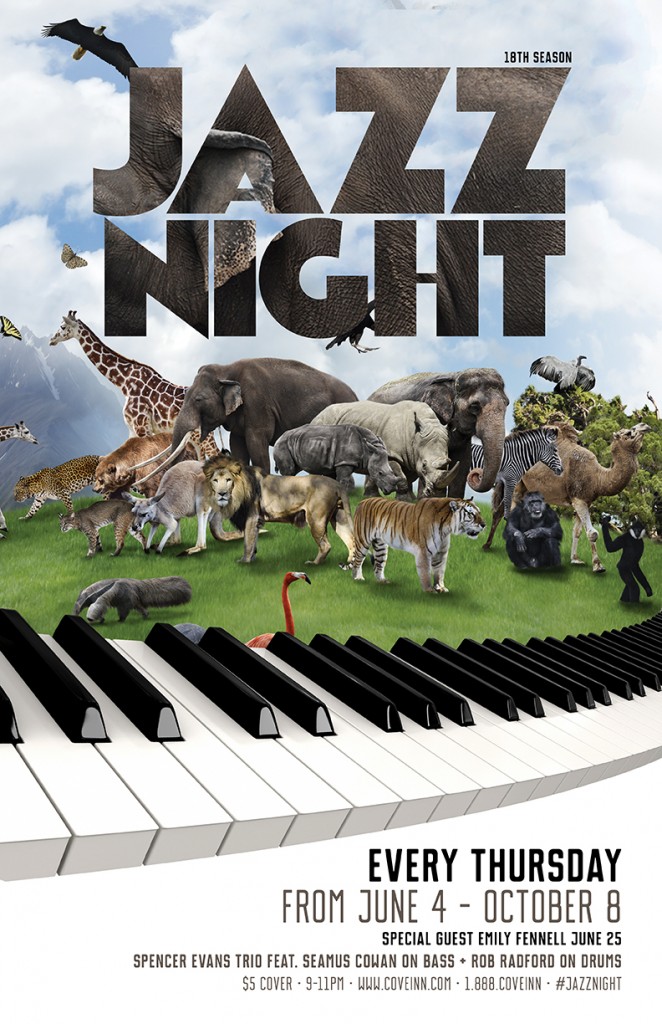 Every Sunday HEAD OVER HEELS on the Patio (Vocal/Guitar Duo, Gananoque)
12:30-3:30pm
______
Sat.Aug.1
FOLEY MOUNTAIN PLAYBOYS (New Original Bluegrass, featuring
Westport's Tom Savage) 7-10pm $10 www.tomsavage.ca
Sun.Aug.2
ROCKABILLY RIOT (Acoustic Rockabilly Trio, featuring Westport's
Marty Crapper) 6-9pm on the Patio www.buddyholly.ca
Tue.Aug.4
DEAR DENIZEN (Indie Rock, Montreal) + SEAMUS COWAN (Acoustic,
Westport) 8-10pm $5 www.deardenizen.com
Fri.Aug.7
SHAWN McCULLOUGH (Country/Guitar, Westport) 6-9pm
www.reverbnation.com/shawnmccullough
Sat.Aug.8
CHRIS MURPHY (Celtic/Folk, from Turpin's Trail of Kingston) 6-9pm
www.turpinstrail.com
Tue.Aug.11
JAKE "THE SNAKE" ROBERTS – The Unspoken Word (Former WWF
Wrestler) + Comedians 8-10pm $20 www.jakethesnakeroberts.com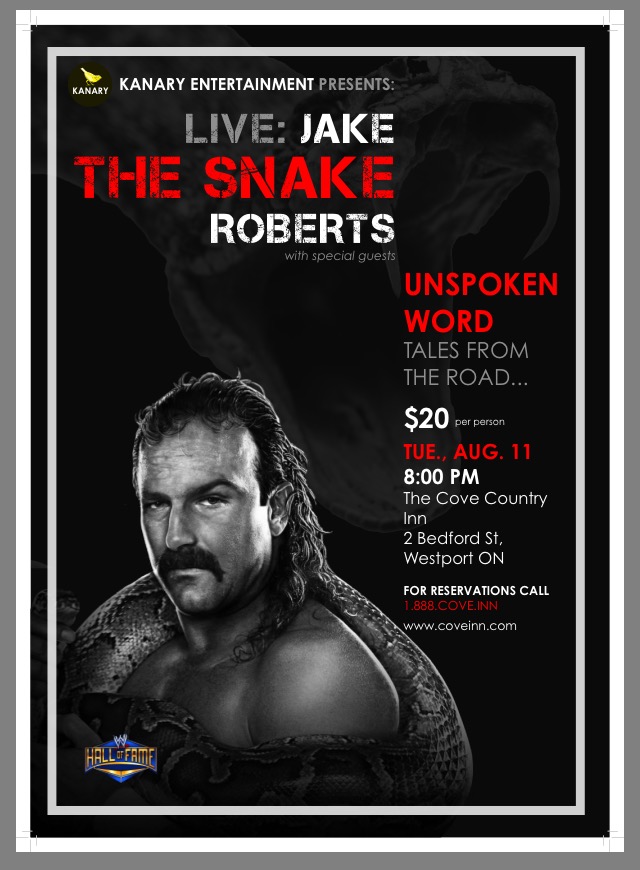 Fri.Aug.14
MUSICwestport KICK OFF PARTY with JARON FREEMAN-FOX & THE
OPPOSITE OF EVERYTHING (World/Klezmer/Jazz/Fiddle, Toronto)
www.theoppositeofeverything.com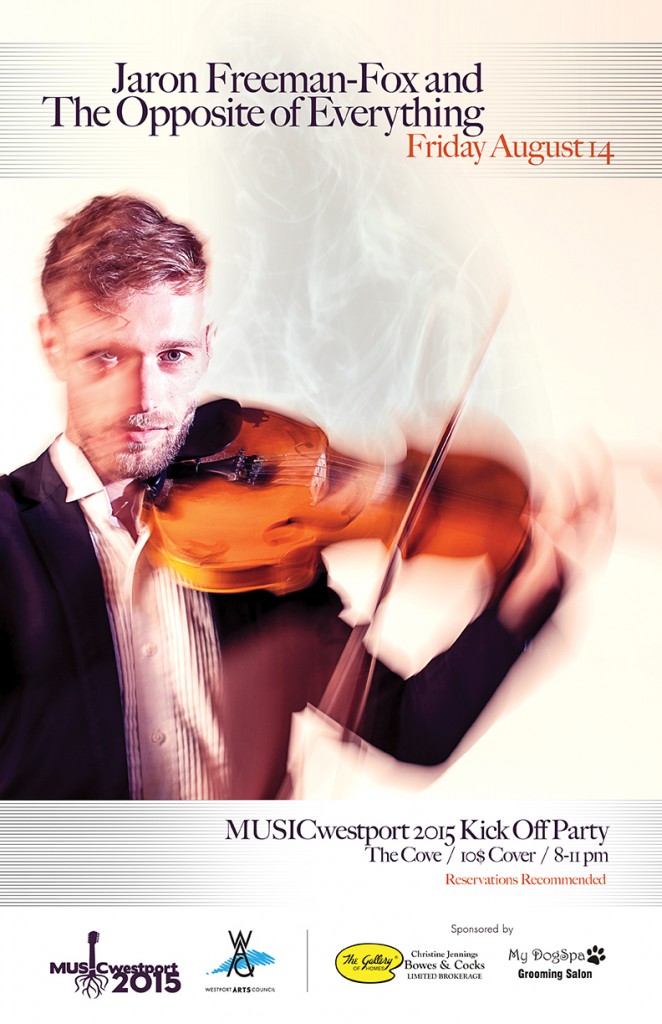 Sat.Aug.15
9th Annual MUSICwestport FREE OUTDOOR FESTIVAL
www.westportartscouncil.com
Westport Village Pharmacy Stage
(Beside Artemisia. 4 groups)
10:00-11:45am 4th Annual The Voice of the Rideau
12:00-1:00pm After The News. Indie Rock. Kingston.
1:30-2:30pm Alex The Folk Band. Folk, Orillia.
3:00-4:00pm Ariana Gillis. Folk Pop, Toronto.
4:30-5:45 The Foggy Hogtown Boys. Bluegrass, Toronto.
Jake by the Lake Stage
(Behind The Cove. 4 groups)
12:00-12:30pm Magician!
12:30-1:30pm Jacob Moon. Folk Rock, Hamilton.
1:50-2:50pm Rueben deGroot. Pop Rock, Kingston.
3:20-4:50pm Brea Lawrenson with Shawn McCullough. Country, Perth/Westport.
5:30-7:00pm Salsa Norte. Cuban Salsa, Toronto.
Fri.Aug.21
MONKEYJUNK (Juno Award Winning Blues/Swamp Rock Trio from
Ottawa) 7-11pm Buffet + Show $60 www.monkeyjunkband.com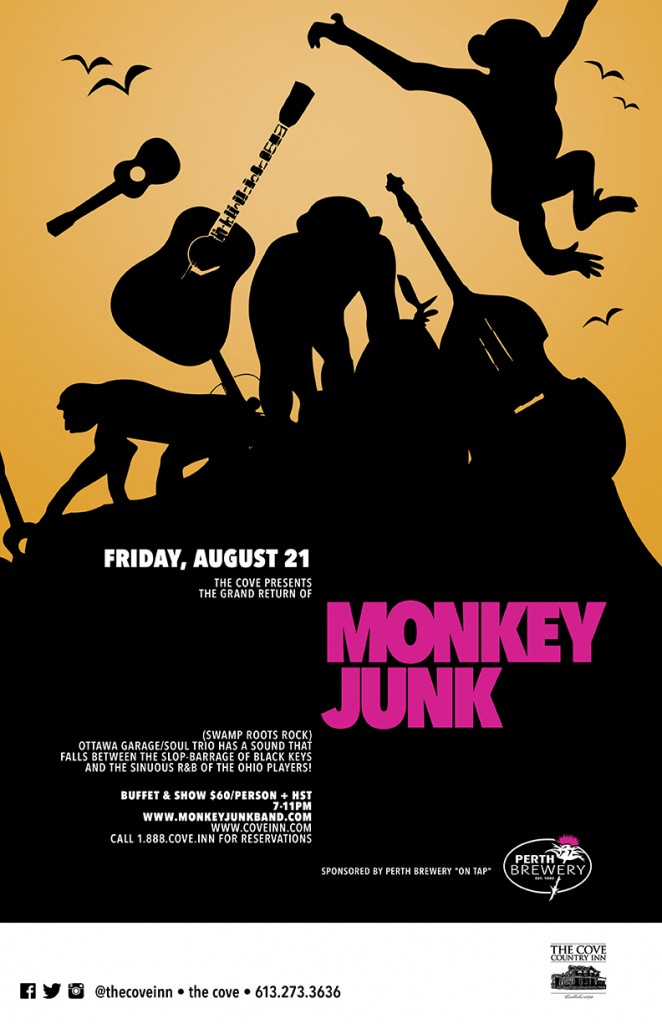 Sat.Aug.22
HEAD OVER HEELS (Vocal/Guitar Duo with Piano, Gananoque) 7-11pm
www.kevinheadmusic.com
Sun.Aug.23
AUDREY OGILVIE – Small Vegetables, A Novel (Local Author
Reading) 3:30-5:30pm
Fri.Aug.28
JOHN WILBERFORCE (Country/Folk, Oxford Station) 6-9pm
www.reverbnation.com/johnwilberforce